Product Description
We offer China manufacture Rexnord standard CHINAMFG coupling elastomer coupling
All type is from China manufacture of ZheJiang factory. quality is same with Rexnord standard, and low price.
 
 
Omega
Coupling No.
HP per /
100 rpm
Max
Basic Torque 
Bore Dia 
Dimensions
(mm)
 
speed
(kgf.cm)
(mm) Max
A
B
C
D
E
F
(rpm)
 
 
Outer dia.
Hub Length
Spacing
Hub Dia.
Min Hub Dia.
Total Length
 
 
 
 
 
 
 
(In)
(Out)
 
 
(In)
(Out)
E2
0.3
7,500
218
28
89
24
36
46
47
38
84
94
E3
0.59
7,500
421
34
102
38
8
46
59
50
84
122
E4
0.89
7,500
639
42
116
38
8
46
66
57
84
122
E5
1.51
7,500
1,080
48
137
44
9
59
80
70
97
147
E10
2.33
7,500
1,670
55
162
44
9
59
93
84
97
147
E20
3.73
6,600
2,670
60
184
50
13
65
114
102
113
165
E30
5.88
5,800
4,210
75
210
58
9
69
138
118
125
185
E40
8.85
5,000
6,340
85
241
63
9
75
168
146
135
201
E50
12
4,000
8,820
90
279
70
11
91
207
152
151
231
E60
20
3,800
14,400
105
318
82
9
97
222
165
173
261
E70
36
3,600
25,500
120
356
85
19
109
235
175
189
279
E80
62
2,000
45,500
155
406
114
17
149
286
240
245
377
E100
137
1,900
98,100
171
533
140
44
95
359
267
324
375
E120
274
1,800
196,000
190
635
152
56
106
448
305
360
411
Coupling and steel hub assembly
 
FAQ
Q: Are you trading company or manufacturer ?
A: We are factory.
Q: How long is your delivery time?
A: Generally it is 5-10 days if the goods are in stock. or it is 15-20 days if the goods are not in stock, it is according to quantity.
Q: Do you provide samples ? is it free or extra ?
A: Yes, we could offer the sample for free charge but do not pay the cost of freight.
Q: What is your terms of payment ?
A: Payment 30%TT in advance. 70% T/T before shippment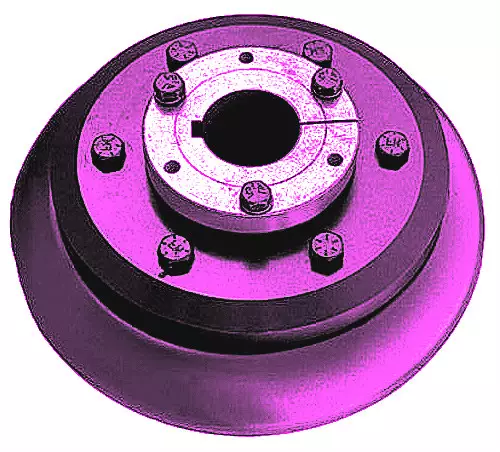 How do flexible couplings handle axial movement in rotating machinery?
Flexible couplings are designed to handle different types of misalignments in rotating machinery, including axial movement or axial misalignment. Axial movement occurs when there is displacement along the axis of rotation, causing one shaft to move closer to or away from the other shaft. Here's how flexible couplings handle axial movement:
Sliding Capability: Many flexible couplings, especially those with elastomeric elements or certain designs, can slide along the shafts they connect. This sliding capability allows the coupling to accommodate axial movement without introducing additional stress on the connected components. The elastomeric elements can compress or stretch slightly to absorb the axial displacement.
Multiple-piece Designs: Some flexible couplings consist of multiple pieces, which allow for axial movement. These designs often have a floating member or a spacer that separates the two shaft-connected components. The floating member can move axially as needed, while still transmitting torque and compensating for other misalignments.
Double-Cardanic Design: Certain high-performance flexible couplings use a double-cardanic design, allowing for misalignment in multiple directions, including axial movement. This design features two sets of flexible elements that work together to accommodate different misalignments and provide a high degree of flexibility.
It's important to note that while flexible couplings can handle a certain degree of axial movement, excessive axial misalignment might require a different type of coupling or additional measures to be addressed properly.
During the selection and installation process, it's essential to consider the application's axial movement requirements and choose a flexible coupling that can accommodate the expected axial displacement while still providing the desired performance, such as vibration damping, shock absorption, or precision motion control.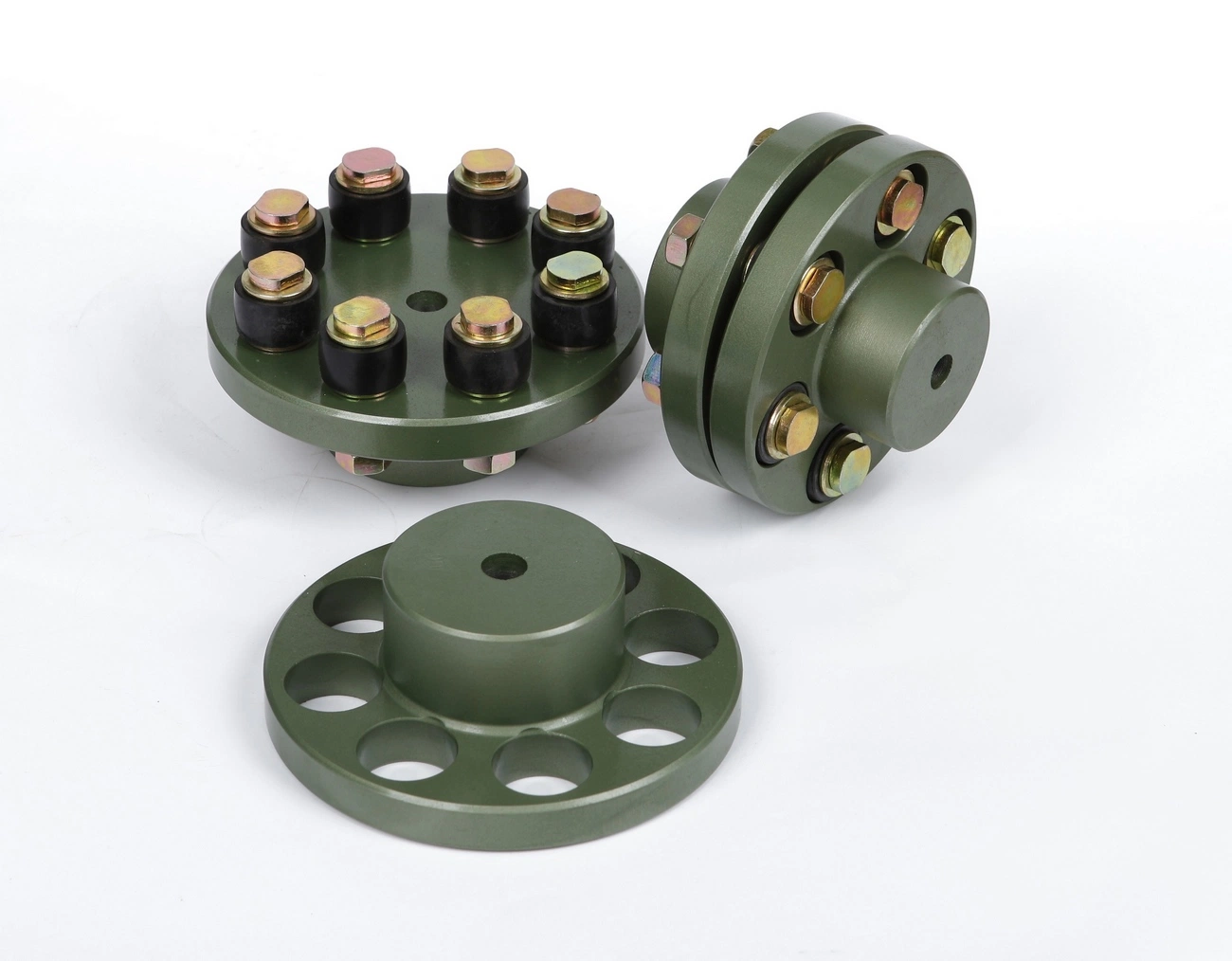 How does a flexible coupling contribute to reducing maintenance and downtime costs?
A flexible coupling plays a significant role in reducing maintenance and downtime costs in mechanical systems. Here are the ways in which it achieves this:
Misalignment Compensation: Flexible couplings can accommodate both angular and parallel misalignments between shafts. By absorbing and compensating for misalignment, they reduce wear and stress on connected equipment, minimizing the risk of premature failures and the need for frequent adjustments.
Vibration Damping: Flexible couplings dampen vibrations and shock loads in the system. This not only protects the connected components from excessive wear but also reduces the likelihood of damage to bearings, seals, and other critical parts, which would otherwise require frequent replacement or repair.
Protection Against Shock Loads: In applications where sudden starts, stops, or load fluctuations occur, flexible couplings can absorb and dissipate some of the shock loads, preventing potential damage to machinery. This feature extends the equipment's lifespan and minimizes unplanned downtime.
Longevity of Components: By reducing stress and wear on connected components, flexible couplings contribute to their longevity. Components such as bearings, shafts, and gears are subject to less strain and fatigue, resulting in extended service intervals and reduced replacement costs.
Easy Installation and Maintenance: Flexible couplings are relatively easy to install and require minimal maintenance. Routine inspections to check for wear or damage can be done without significant downtime, allowing proactive maintenance to address any issues before they escalate.
Adaptability to Operating Conditions: Flexible couplings can handle variations in operating conditions, such as temperature fluctuations and different types of loads. Their ability to accommodate changing conditions reduces the need for frequent adjustments or component replacements due to environmental factors.
Reduced Downtime during Maintenance: In the event of maintenance or equipment repairs, flexible couplings can be quickly disconnected and reconnected, minimizing the downtime required for servicing. This quick replacement reduces production losses and improves overall system efficiency.
Overall, the use of flexible couplings in mechanical systems promotes reliability, extends the life of equipment, and helps prevent costly breakdowns. By reducing maintenance and downtime costs, flexible couplings contribute to improved productivity and profitability for industrial operations.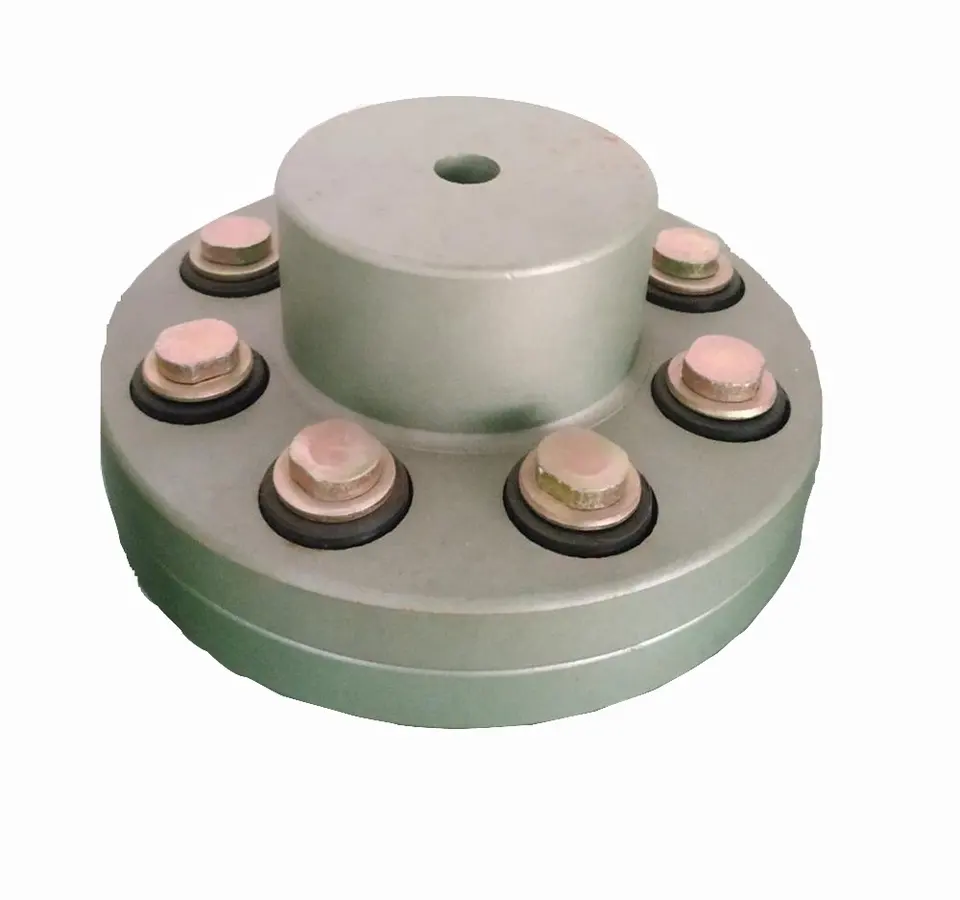 How do you select the appropriate flexible coupling for a specific application?
Choosing the right flexible coupling for a specific application requires careful consideration of various factors to ensure optimal performance, reliability, and longevity. Here are the key steps to select the appropriate flexible coupling:
Application Requirements: Understand the specific requirements of the application, including torque and speed specifications, misalignment conditions, operating environment (e.g., temperature, humidity, and presence of corrosive substances), and space limitations.
Torque Capacity: Determine the maximum torque that the coupling needs to transmit. Choose a flexible coupling with a torque rating that exceeds the application's requirements to ensure a safety margin and prevent premature failure.
Misalignment Compensation: Consider the type and magnitude of misalignment that the coupling needs to accommodate. Different coupling designs offer varying degrees of misalignment compensation. Select a coupling that can handle the expected misalignment in the system.
Vibration Damping: If the application involves significant vibrations, choose a flexible coupling with good damping properties to reduce vibration transmission to connected equipment and improve system stability.
Environmental Factors: Take into account the environmental conditions in which the coupling will operate. For harsh environments, consider couplings made from corrosion-resistant materials.
Torsional Stiffness: Depending on the application's requirements, decide on the desired torsional stiffness of the coupling. Some applications may require high torsional stiffness for precise motion control, while others may benefit from a more flexible coupling for shock absorption.
Cost and Life-Cycle Considerations: Evaluate the overall cost-effectiveness of the coupling over its expected life cycle. Consider factors such as initial cost, maintenance requirements, and potential downtime costs associated with coupling replacement.
Manufacturer Recommendations: Consult coupling manufacturers and their technical specifications to ensure the selected coupling is suitable for the intended application.
Installation and Maintenance: Ensure that the selected flexible coupling is compatible with the equipment and shaft sizes. Follow the manufacturer's installation guidelines and recommended maintenance practices to maximize the coupling's performance and longevity.
By following these steps and carefully evaluating the application's requirements, you can select the most appropriate flexible coupling for your specific needs. The right coupling choice will lead to improved system performance, reduced wear on equipment, and enhanced overall reliability in various mechanical systems and rotating machinery.



editor by CX 2023-09-28