Product Description
FOUR COLORS AVAILANLE : RED ,ORANGE ,GALVANIZED ,BLUE
Specifications
ductile iron Flexible coupling / fire fighting / grooved fittings
1.FM UL approved 
2.Size:1-12" 
3.Material:ductile iron 
4.Surface :painting,epoxy,hot dip galvanzed
Ductile Iron Rigid Coupling
 
                                   UL FM Flexbile Coupling
Nominal Size mm/in
Pipe O.D mm/in
Working Pressure PSI/MPa
Dimensions mm/in
Ø
L
H
25 
1
33.7 
1.327
300 
2.07
55. 
2.165
95 
3.74
45 
1.772
32 
1¼
42.4 
1.669
300 
2.07
65 
2.559
105 
4.133
45 
1.772
40 
1½
48.3 
1.900
300 
2.07
71. 
2.795
110     4.331
45 
1.772
50 
2
60.3 
2.375
300 
2.07
82 
3.228
124 
4.882
45 
1.772
65 
2½
73.0 
2.875
300 
2.07
98 
3.858
141
5.551
45 
1.772
65 
3OD
76.1 
3.000
300 
2.07
100 
3.937
142 
5.59
45 
1.772
80 
3
88.9 
3.500
300 
2.07
113 
4.449
160 
6.299
46 
1.811
100 
4
114.3 
4.500
300 
2.07
142 
5.59
190 
7.48
49 
1.929
125 
5.5OD
139.7
5.500
300 
2.07
168 
6.614
218 
8.583
49 
1.929
150 
6.5OD
165.1 
6.500
300 
2.07
194 
7.638
244 
9.606
49 
1.929
150 
6
168.3       6.625
300 
2.07
198 
7.795
248 
9.764
49 
1.929
200
8
219.1 
8.625
300 
2.07
256. 
10.079
320 
12.598
60 
2.362
250 
10
273 
10.748
300 
2.07
328 
12.913
420 
16.535
64 
2.52
300 
12
323.9 
12.752
300 
2.07
380 
14.961
454 
17.874
64 
2.52
WE CZPT , MANUFACTURER OF STEEL PIPE AND PIPE FITTINGS ,HAVE EXPORTING EXPERIENCE FOR MORE THAN 20 YEARS ,OUR PRODUCTS APPROVE ISO, TUV, PED ,API  CERTIFICATE .
                                   DETAILS    
Name
Rigid and flexible Coupling, elbow, tee, cross, reducer, cap, mechanical tee, mechanical cross, flange adaptor
Standard
ANSI, ASTM, ISO
Type
Manufacturer,trading company
Material
Ductile iron
Finish
Paint, Epoxy or Galvanization
Approval
FM/UL
Usage
1) Automatic sprinkler system for fire protection on commercial, civil and municipal constructions like water supplying, gas supplying, heat supplying, etc.
2) Industrial pipeline system on shipping, mine, oil field, textile, powder plant, etc.
3) Pipeline system on subway station, railway station, airport, seaport, bridge, etc.
Payment
L/C or T/T
Delivery Time
within 30 days or as per customers' requirment
HangZhou CZPT STEEL INDUSTRY CO., LTD. is an Industry Group Company. It is a professional company in designing,
producing and selling steel pipe, pipe fittings, flanges, valves . We have our own big factories with modern machine line to make high
quality products, which is mainly to be exported to oversea markets.
We are pure-hearted and awaiting for your kind attention to our company..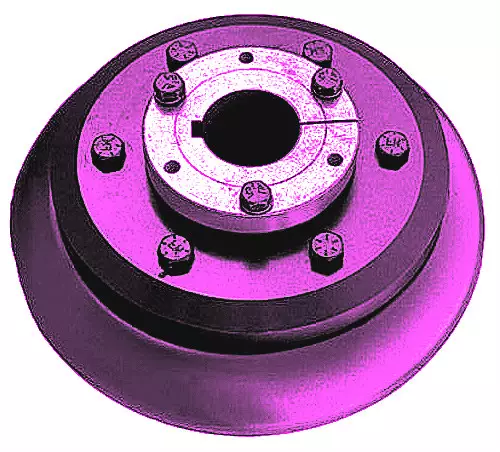 Can flexible couplings be used in hydraulic and pneumatic systems?
Yes, flexible couplings can be used in both hydraulic and pneumatic systems to connect various components and transmit power or motion. However, the selection of flexible couplings for these systems depends on specific application requirements and operating conditions.
Hydraulic Systems:
Compensating Misalignment: In hydraulic systems, flexible couplings are used to compensate for misalignment between the driving and driven components, such as pumps, motors, and actuators. Misalignment can occur due to variations in the mounting or movement of components. The flexibility of the coupling allows it to accommodate misalignment while transmitting torque efficiently.
Vibration Damping: Hydraulic systems can generate vibrations during operation, which can affect the performance and lifespan of connected components. Flexible couplings with vibration-damping properties help reduce the transmission of vibrations, providing smoother operation and minimizing wear on components.
Reducing Shock Loads: Flexible couplings absorb and dampen shock loads that may occur in hydraulic systems during rapid starts, stops, or pressure fluctuations. By absorbing these shock loads, the coupling protects connected components from potential damage.
Corrosion Resistance: Hydraulic systems may operate in environments with exposure to hydraulic fluids, which can be corrosive. Flexible couplings made of materials resistant to corrosion, such as stainless steel or specific polymers, are suitable for such applications.
High Torque Transmission: Hydraulic systems often require high torque transmission between the power source and the driven components. Flexible couplings can handle high torque levels while accommodating angular and axial misalignments.
Pneumatic Systems:
Compensation for Misalignment: In pneumatic systems, flexible couplings provide compensation for misalignment between components, such as pneumatic cylinders, valves, and rotary actuators. The ability to accommodate misalignment ensures smooth operation and reduces the risk of mechanical stress on the system.
Minimal Lubrication: Some flexible couplings designed for pneumatic systems require little to no lubrication, making them suitable for applications where oil or grease contamination is undesirable.
Low Inertia: Pneumatic systems often require components with low inertia to achieve rapid response times. Flexible couplings with low mass and low inertia help maintain the system's responsiveness and efficiency.
High Torque Transmission: Pneumatic systems can demand high torque transmission between components, such as in pneumatic rotary actuators. Flexible couplings can transmit torque effectively while compensating for potential misalignments.
Corrosion Resistance: Pneumatic systems operating in harsh environments may be exposed to moisture or chemicals. Flexible couplings made of corrosion-resistant materials are ideal for such conditions.
Overall, flexible couplings are versatile components that can be used in a wide range of hydraulic and pneumatic applications. When selecting a flexible coupling for a specific system, it's essential to consider factors such as misalignment compensation, vibration damping, shock absorption, corrosion resistance, torque transmission capability, and compatibility with the system's operating conditions.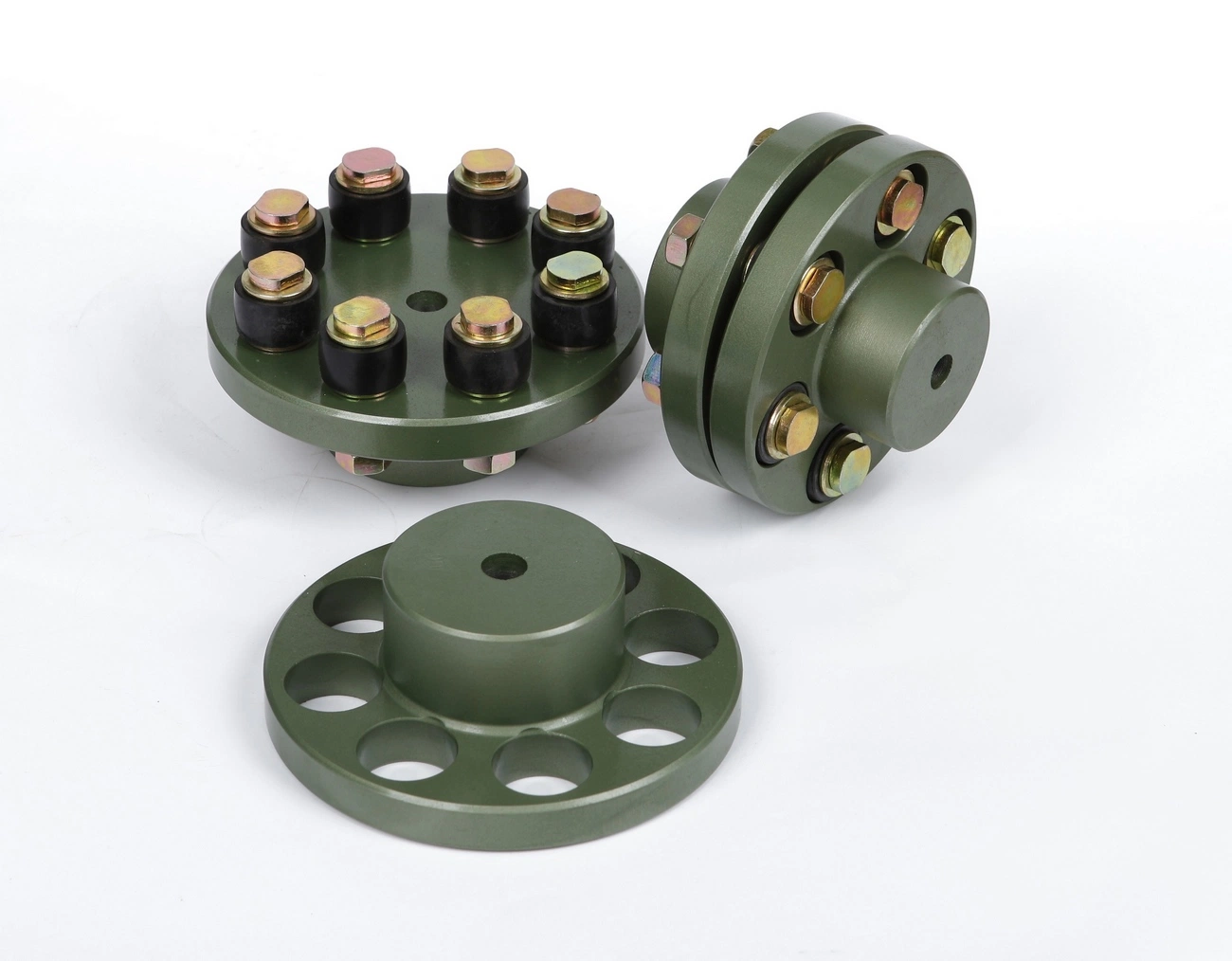 How does a flexible coupling contribute to reducing maintenance and downtime costs?
A flexible coupling plays a significant role in reducing maintenance and downtime costs in mechanical systems. Here are the ways in which it achieves this:
Misalignment Compensation: Flexible couplings can accommodate both angular and parallel misalignments between shafts. By absorbing and compensating for misalignment, they reduce wear and stress on connected equipment, minimizing the risk of premature failures and the need for frequent adjustments.
Vibration Damping: Flexible couplings dampen vibrations and shock loads in the system. This not only protects the connected components from excessive wear but also reduces the likelihood of damage to bearings, seals, and other critical parts, which would otherwise require frequent replacement or repair.
Protection Against Shock Loads: In applications where sudden starts, stops, or load fluctuations occur, flexible couplings can absorb and dissipate some of the shock loads, preventing potential damage to machinery. This feature extends the equipment's lifespan and minimizes unplanned downtime.
Longevity of Components: By reducing stress and wear on connected components, flexible couplings contribute to their longevity. Components such as bearings, shafts, and gears are subject to less strain and fatigue, resulting in extended service intervals and reduced replacement costs.
Easy Installation and Maintenance: Flexible couplings are relatively easy to install and require minimal maintenance. Routine inspections to check for wear or damage can be done without significant downtime, allowing proactive maintenance to address any issues before they escalate.
Adaptability to Operating Conditions: Flexible couplings can handle variations in operating conditions, such as temperature fluctuations and different types of loads. Their ability to accommodate changing conditions reduces the need for frequent adjustments or component replacements due to environmental factors.
Reduced Downtime during Maintenance: In the event of maintenance or equipment repairs, flexible couplings can be quickly disconnected and reconnected, minimizing the downtime required for servicing. This quick replacement reduces production losses and improves overall system efficiency.
Overall, the use of flexible couplings in mechanical systems promotes reliability, extends the life of equipment, and helps prevent costly breakdowns. By reducing maintenance and downtime costs, flexible couplings contribute to improved productivity and profitability for industrial operations.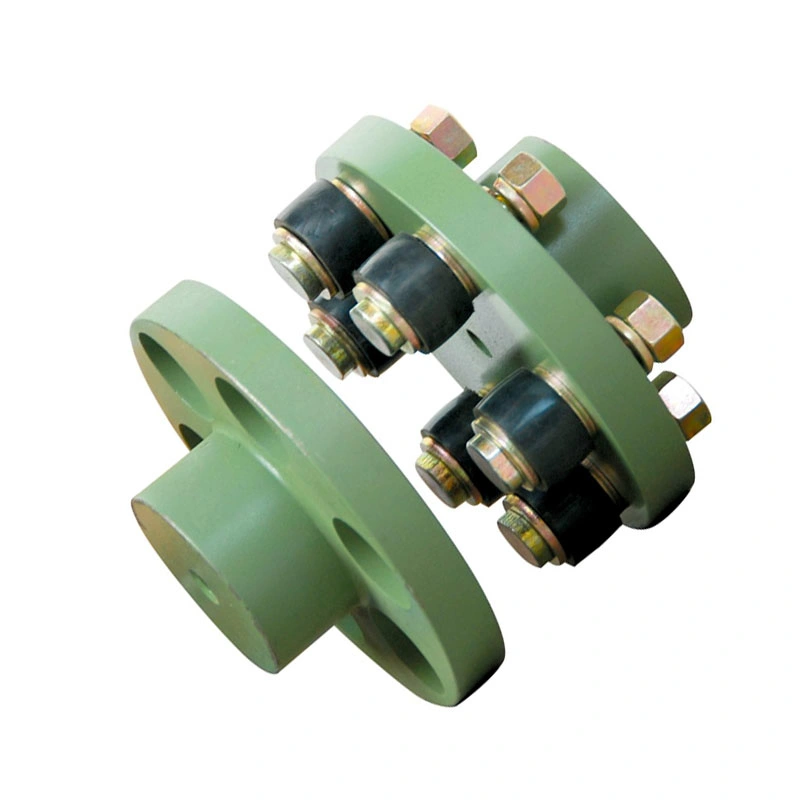 How does a flexible coupling protect connected equipment from shock loads and vibrations?
Flexible couplings play a crucial role in protecting connected equipment from shock loads and vibrations by providing damping and isolation capabilities. When machines or mechanical systems experience sudden shock loads or vibrations, the flexible coupling acts as a buffer, absorbing and dissipating the impact, thereby reducing the transmitted forces and protecting the equipment. Here's how flexible couplings achieve this:
Damping of Vibrations: Flexible couplings are often made from materials that exhibit damping properties. When vibrations are transmitted through the shafts, the flexible coupling's material can absorb a portion of the vibrational energy, converting it into heat. This dissipation of energy helps reduce the amplitude of the vibrations and prevents them from propagating further into the connected equipment.
Vibration Isolation: In addition to damping vibrations, flexible couplings also offer a degree of vibration isolation. They are designed to decouple the two shafts, which means that vibrations occurring on one shaft are not directly transmitted to the other shaft. This isolation effect prevents vibrations from propagating across the entire system and minimizes the impact on sensitive equipment or nearby components.
Shock Absorption: When the connected machinery experiences sudden shock loads, such as during a startup or abrupt changes in load, the flexible coupling can act as a shock absorber. The coupling's design allows it to deform slightly under the impact, absorbing and distributing the shock energy. This prevents the shock from being directly transferred to the connected equipment, reducing the risk of damage or premature wear.
Misalignment Compensation: Flexible couplings are capable of compensating for misalignment between the shafts. Misalignment can lead to additional stresses and vibrations in the system. By allowing for some degree of angular, parallel, and axial misalignment, the flexible coupling reduces the forces transmitted to the connected equipment and the supporting structures.
Reduction of Resonance Effects: Resonance is a phenomenon that occurs when the natural frequency of a system matches the frequency of external vibrations, leading to amplified vibrations. Flexible couplings can help avoid resonance effects by altering the system's natural frequency and providing some level of flexibility that damps the resonance response.
By incorporating a flexible coupling into the drivetrain or power transmission system, equipment manufacturers and operators can significantly improve the reliability and longevity of connected machinery. The coupling's ability to dampen vibrations, isolate shocks, and compensate for misalignment contributes to a smoother and more stable operation, reducing maintenance requirements and enhancing overall system performance.
In summary, flexible couplings act as protective elements, shielding connected equipment from shock loads and vibrations. Their ability to dampen vibrations, isolate shocks, and compensate for misalignment contributes to a smoother and more reliable operation of various mechanical systems.



editor by CX 2023-08-08