Product Description
Newest High-Speed Resilient Rubber Tyre Coupling
The LLB Flexible Tyre Coupling is a kind of high elastic coupling, with good damping buffer and superior offset compensation performance.
The working temperature of 20~80 degrees Celsius, transmitting torque 10~20000NM, suitable for damp, dust, shock, vibration, reversing the changeable and frequent starting working conditions, and convenient assembly and disassembly, no lubrication, durable and reliable. Non standard couplings are made in accordance with special needs. In overloading work and half coupling, there will be no malignant accidents.
 
Advantages:
Excellent absorbency;
Disassembly;
No lubrication;
Easy maintenance;
Long lasting;
LLB Type Tyre Coupling Main Dimension And Parameter
Type
Main dimension
Number of screws
Md×L 
Shaft hole diameter
d dz
Shaft hole length
Allowable
Torque
Allowable
Speed
Rotary inertia
Mass
D
D1
H
 
L
Tn
(n)
kg·m2
kg
Y J1 Z1
N·m
r/min
LLB1
60
20
26
12-M4×12
6-11
16-25
10
5000
0.0003
0.4
LLB2
100
36
32/37
12-M6×18
10-19
25-42
50
5000
0.0035
1.5
LLB3
120
44
39
12-M8×20
16-24
30-52
100
4000
0.01
2.2
LLB4
140
50
45
12-M10×20
22-35
38-82
160
3150
0.571
3.1
LLB5
160
60
51
12-M10×22
25-38
44-82
224
2800
0.031
5
LLB6
185
70
58
12-M12×25
30-45
60-112
315
2500
0.07
8.1
LLB7
220
85
68
12-M12×28
35-50
60-112
500
2000
0.15
13
LLB8
265
110
82
12-M12×32
40-56
84-142
800
1600
0.30
22
LLB9
310
120
106
12-M16×40
45-71
84-142
1250
1250
0.75
35
LLB10
400
150
124
12-M20×50
60-85
107-172
1600
1800
2.2
69
LLB11
445
190
140
12-M20×56
80-120
132-212
2250
1600
4.4
110
LLB12
550
238
172
16-M24×71
100-150
167-252
5000
1200
14
190
LLB13
700
318
220
24-M24×71
130-100
202-352
1000
1000
38
340
Note:Z1 type shaft hole can not be used at both ends of half couplings.
Product Show:
Our Services:
1. Design Services
Our design team has experience in tire coupling relating to product design and development. If you have any needs for your new product or wish to make further improvements, we are here to offer our support.
2. Product Services
Raw materials → Cutting → Forging →Rough machining →Shot blasting →Heat treatment →Testing →Fashioning →Cleaning→ Assembly→Packing→Shipping
3. Samples Procedure
We could develop the sample according to your requirement and amend the sample constantly to meet your need.
4. Research & Development
We usually research the new needs of the market and develop new models when there are new cars in the market.
5. Quality Control
Every step should be a special test by Professional Staff according to the standard of ISO9001 and TS16949.
FAQ
Q 1: Are you a trading company or a manufacturer?
A: We are a professional manufacturer specializing in manufacturing
various series of cardan shafts.
Q 2:Can you do OEM?
Yes, we can. We can do OEM & ODM for all the customers with customized artworks in PDF or AI format.
Q 3:How long is your delivery time?
Generally, it is 20-30 days if the goods are not in stock. It is according to quantity.
Q 4: Do you provide samples? Is it free or extra?
Yes, we could offer the sample but not for free. Actually, we have a very good price principle, when you make the bulk order the cost of the sample will be deducted.
Q 5: How long is your warranty?
A: Our Warranty is 12 months under normal circumstances.
Q 6: What is the MOQ?
A: Usually our MOQ is 1pcs.
Q 7: Do you have inspection procedures for coupling?
A:100% self-inspection before packing.
Q 8: Can I have a visit to your factory before the order?
A: Sure, welcome to visit our factory.
Q 9: What's your payment?
A:1) T/T. 
♦Contact Us
Web: huadingcoupling
Add: No.11 HangZhou Road,Chengnan park,HangZhou City,ZheJiang Province,China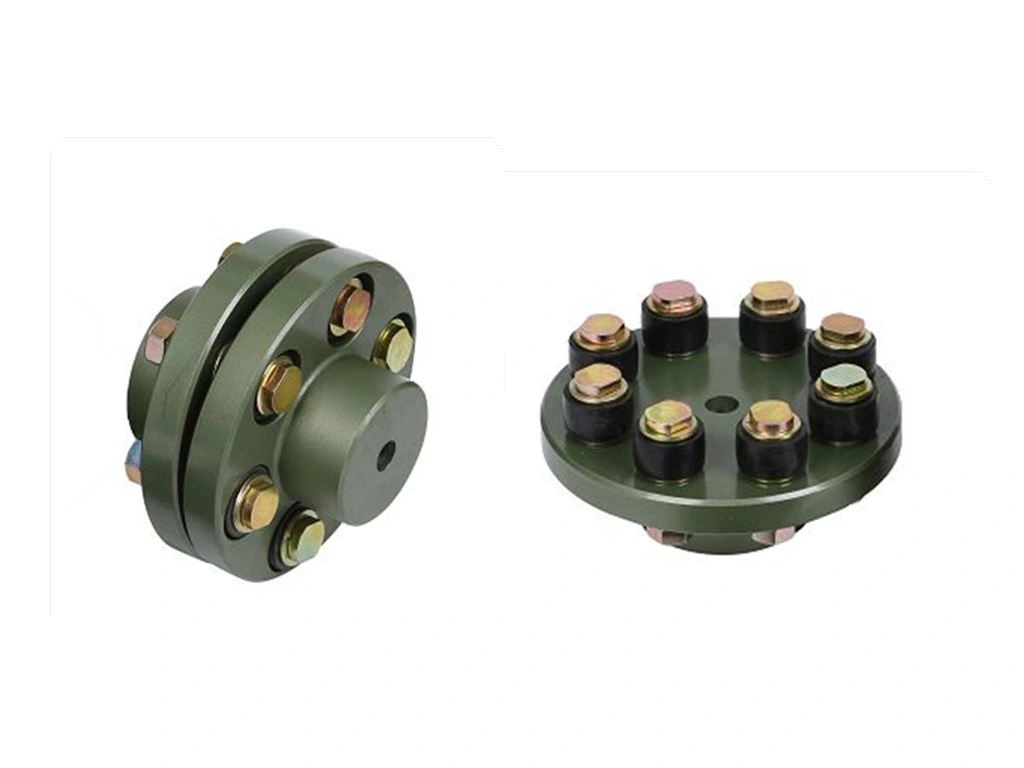 Can flexible couplings be used in precision motion control systems?
Yes, flexible couplings can be used in precision motion control systems, but careful consideration must be given to their selection and application. Precision motion control systems require high accuracy, repeatability, and minimal backlash. Flexible couplings can play a crucial role in such systems when chosen appropriately and used in the right conditions.
Selection Criteria: When selecting a flexible coupling for a precision motion control system, several key factors should be considered:
Backlash: Look for couplings with minimal or no backlash to ensure accurate motion transmission and precise positioning.
Torsional Stiffness: Choose a coupling with sufficient torsional stiffness to minimize torsional deflection and maintain accurate motion control.
Misalignment Compensation: Ensure the coupling can accommodate the required misalignment without introducing significant variations in motion accuracy.
Dynamic Performance: Evaluate the coupling's dynamic behavior under varying speeds and loads to ensure smooth and precise motion control during operation.
Material and Construction: Consider the material and construction of the coupling to ensure it can withstand the specific environmental conditions and loads of the motion control system.
Size and Space Constraints: Choose a compact and lightweight coupling that fits within the available space and does not add excessive inertia to the system.
Applications: Flexible couplings are commonly used in precision motion control systems, such as robotics, CNC machines, semiconductor manufacturing equipment, optical systems, and high-precision measurement instruments. They help transmit motion from motors to various components, such as lead screws, spindles, or precision gears, while compensating for misalignments and providing shock and vibration absorption.
Specialized Couplings: For ultra-high precision applications, specialized couplings, such as zero-backlash or torsionally rigid couplings, may be preferred. These couplings are designed to provide precise motion transmission without any play or torsional deflection, making them suitable for demanding motion control tasks.
Installation and Alignment: Proper installation and alignment are critical to achieving optimal performance in precision motion control systems. Precise alignment of the coupling and connected components helps maintain accurate motion transmission and minimizes eccentricities that could impact the system's precision.
Summary: Flexible couplings can indeed be used in precision motion control systems when chosen and applied correctly. By considering factors like backlash, torsional stiffness, misalignment compensation, and dynamic performance, users can select the right coupling to ensure high accuracy, repeatability, and reliable motion control in their specific application.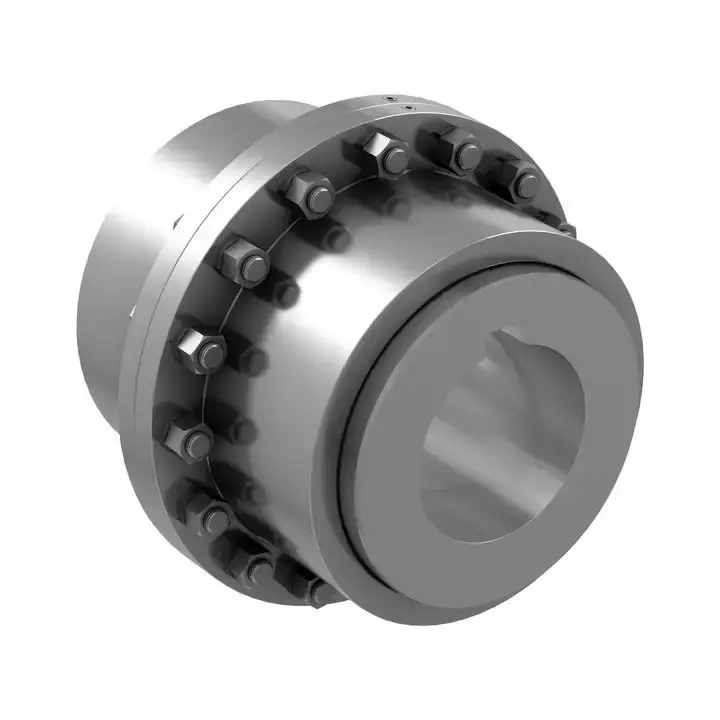 How does a flexible coupling accommodate changes in shaft alignment due to thermal expansion?
Flexible couplings are designed to accommodate changes in shaft alignment that occur due to thermal expansion in rotating machinery. When equipment operates at elevated temperatures, the materials used in the shafts and other components expand, causing shifts in the relative positions of the connected shafts. This thermal expansion can lead to misalignment, which, if not addressed, may result in additional stress on the equipment and premature wear.
Flexible couplings employ specific design features that allow them to handle thermal-induced misalignment effectively:
Flexibility: The primary feature of a flexible coupling is its ability to flex and deform to some extent. This flexibility allows the coupling to absorb small amounts of angular, parallel, and axial misalignment that may result from thermal expansion. As the shafts expand or contract, the flexible coupling compensates for the misalignment, helping to maintain proper alignment between the two shafts.
Radial Clearance: Some flexible couplings, such as elastomeric couplings, have radial clearance between the coupling's mating parts. This radial clearance provides additional room for the shafts to move laterally during thermal expansion without creating excessive forces on the coupling or connected equipment.
Sliding Elements: Certain flexible couplings feature sliding elements that can move relative to each other. This capability allows the coupling to accommodate axial displacement resulting from thermal expansion or other factors.
Flexible Element Materials: The materials used in the flexible elements of the coupling are chosen for their ability to handle the temperature range experienced in the application. Elastomeric materials, for example, can be selected to withstand high temperatures while still maintaining their flexibility.
It is essential to understand that while flexible couplings can compensate for some degree of thermal-induced misalignment, there are limits to their capabilities. If the thermal expansion exceeds the coupling's compensating range, additional measures, such as incorporating expansion joints or using specialized couplings designed for greater misalignment compensation, may be necessary.
When selecting a flexible coupling for an application with potential thermal expansion, it is crucial to consider the expected operating temperature range and the level of misalignment that may occur due to thermal effects. Working with coupling manufacturers and consulting coupling catalogs can help in choosing the most suitable coupling type and size for the specific thermal conditions of the machinery.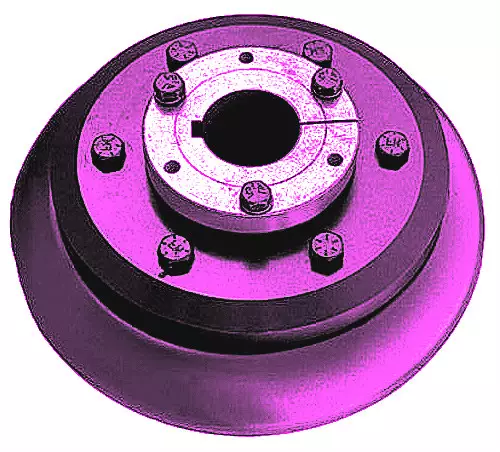 Are there any safety considerations when using flexible couplings in rotating machinery?
Yes, there are several safety considerations to keep in mind when using flexible couplings in rotating machinery. While flexible couplings offer numerous benefits in terms of misalignment compensation, vibration isolation, and shock absorption, improper use or maintenance can lead to safety hazards. Here are some important safety considerations:
Proper Installation: Ensure that the flexible coupling is installed correctly and securely following the manufacturer's guidelines. Improper installation can lead to coupling failure, unexpected disconnection, or ejection of coupling components, which may result in equipment damage or injury to personnel.
Alignment: Proper shaft alignment is essential for the reliable and safe operation of flexible couplings. Misaligned shafts can cause excessive stress on the coupling and connected components, leading to premature wear and possible failure. Regularly check and maintain proper shaft alignment to prevent safety risks.
Operating Conditions: Consider the environmental and operating conditions of the machinery when selecting a flexible coupling. Some couplings are designed for specific temperature ranges, hazardous environments, or corrosive atmospheres. Using a coupling that is not suitable for the operating conditions can compromise safety and performance.
Torque and Speed Limits: Always operate the flexible coupling within its specified torque and speed limits. Exceeding these limits can cause coupling failure, leading to unexpected downtime, equipment damage, and potential safety hazards.
Maintenance: Regularly inspect and maintain the flexible coupling to ensure its continued safe operation. Check for signs of wear, damage, or corrosion, and promptly replace any worn or damaged components with genuine parts from the manufacturer.
Emergency Stop Mechanism: In applications where safety is critical, consider implementing an emergency stop mechanism to quickly halt machinery operation in case of coupling failure or other emergencies.
Personal Protective Equipment (PPE): When working with rotating machinery or during maintenance tasks involving couplings, personnel should wear appropriate PPE, such as gloves, eye protection, and clothing that can resist entanglement hazards.
Training and Awareness: Ensure that personnel working with the machinery understand the potential hazards associated with flexible couplings and receive proper training on safe handling, installation, and maintenance procedures.
By adhering to these safety considerations, operators and maintenance personnel can mitigate potential risks and ensure the safe and reliable operation of rotating machinery with flexible couplings. Additionally, it is essential to comply with relevant safety standards and regulations specific to the industry and application to ensure a safe working environment.



editor by CX 2023-08-04