Product Description
Pipe Fittings Valve Connector Fire Fighting Fire Hydrant Flexible Coupling
Storz fire couplings are manufactured base on Germany standard(DIN143). It is widely used in various fire pipe line, fire hydrant equipment, hose and hose connection materials are mainly aluminum alloy, brass. The styles are storz tail, storz internal thread, Storz external thread, Storz cover, Storz reducer. It is fast connected with the same size coupling. The advantage is good sealing, fast and labor-saving connection, and not easy to fall off. The Storz made of aluminum forgging is superior to other casting processes. It has strong mechanical properties of anti-impact and high-altitude throwing, and is light in body, easy to use and handle.
Storz Standard: DIN14301 ........ DIN14317
 
| | | | |
| --- | --- | --- | --- |
|   | Storz-Hose Tail | Storz-Female end | Storz DN150 - 3 lugs With Flange |
| Material: | aluminum, brass. | aluminum, brass. | aluminum, brass. |
| Gasket:  | NBR | NBR | NBR |
| SIZE:  | KA31/44/51/66/81/89/133/160 | KA31/44/51/66/81/89/133/160 | KA31/44/51/66/81/89/133/160 |
| working pressure: | 150 - 250 Psi | 150 - 250 Psi | 150 - 250 Psi |
| Application:  | fire fighting, irrigation, oil, chemical industry and mixed liquid. | fire fighting, irrigation, oil, chemical industry, and mixed liquid. | fire fighting, irrigation, oil, chemical industry, and mixed liquid. |
| Advantage:   | fast to connect. Good sealing, not easy to fall off.  | fast to connect. Good sealing, not easy to fall off.  | fast to connect. Good sealing, not easy to fall off. |
| | | | |
| --- | --- | --- | --- |
|   | Storz With Flange | Storz-Male end | Storz-Cap |
| Material: | aluminum, brass. | aluminum, brass. | aluminum, brass. |
| Gasket:  | NBR | NBR | NBR |
| SIZE:  | KA31/44/51/66/81/89/133/160 | KA31/44/51/66/81/89/133/160 | KA31/44/51/66/81/89/133/160 |
| working pressure: | 150 - 250 Psi | 150 - 250 Psi | 150 - 250 Psi |
| Application:  | fire fighting, irrigation, oil, chemical industry and mixed liquid. | fire fighting, irrigation, oil, chemical industry, and mixed liquid. | fire fighting, irrigation, oil, chemical industry, and mixed liquid. |
| Advantage:   | fast to connect. Good sealing, not easy to fall off.  | fast to connect. Good sealing, not easy to fall off.  | fast to connect. Good sealing, not easy to fall off. |
Our Advantage
We are experienced as we have been in this industry as a manufacturer for more than 10 years. Both of quality and service are highly guaranteed. Absolutely prompt delivery. We can produce according to specific drawings from customers. Welcome OEM/ODM project. Strict control on quality. High efficient and well trained sale service team.  ISO9001, CE and SGS certified.
FAQ
1.Q: Are you a producer or trading company?
   A: We are an experienced manufacturer. We own production line and kinds of machines.  
2.Q: Can you make our specific logo on the part?
    A: Yes please provide me your logo and we will make your logo on the part.
3.Q: Can you manufacture products according to my drawings?
   A: Yes we can manufacturer according to client's drawings if drawings or samples are available. We are experienced enough       to make new tools.
4. Q: Can I get some samples?
    A: We are honored to offer you our samples. Normally it is for free like 3-5 pcs. It is charged if the samples are more than 5        pcs. Clients bear the freight cost.
5. Q: How many days do you need to finish an order?
    A: Normally it takes about 30 days to finish the order. It takes more time around CZPT season, or if the order involves many        kinds of different products.  
6. Q: What kind of rubber washer do you apply to camlock couplings?
     A: Normally we use NBR gasket.
contact-info.html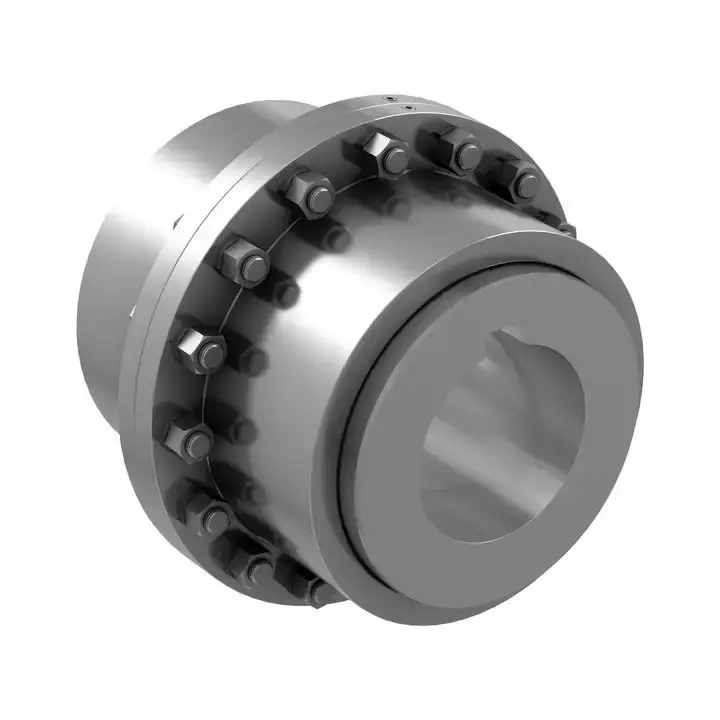 How does a flexible coupling help in power transmission efficiency?
Flexible couplings play a crucial role in improving power transmission efficiency in various mechanical systems. Here are the ways in which flexible couplings contribute to enhanced efficiency:
Misalignment Compensation: In real-world applications, it is challenging to achieve perfect alignment between shafts due to manufacturing tolerances, thermal expansion, or external forces. Flexible couplings can accommodate both angular and parallel misalignments between the driving and driven shafts. By doing so, they ensure that the torque is transmitted smoothly and efficiently despite misalignment, reducing power losses due to misaligned shafts.
Vibration Damping: Vibrations in mechanical systems can lead to energy losses and premature wear of components. Flexible couplings with vibration-damping properties can absorb and dampen vibrations generated during operation. By reducing the transmission of vibrations, these couplings help to maintain power transmission efficiency and extend the lifespan of connected equipment.
Shock Load Absorption: During start-up or sudden changes in operating conditions, equipment may experience shock loads. Flexible couplings are designed to absorb and cushion these shock loads, preventing sudden impacts on the system. By minimizing the shock load's effect, flexible couplings contribute to smoother power transmission and reduced stress on components.
Torsional Stiffness: While flexible couplings allow for misalignment compensation, they still exhibit a certain degree of torsional stiffness. This stiffness ensures that the majority of the torque is efficiently transmitted from the driving to the driven shaft, minimizing power losses due to deformation or bending of the coupling.
Reduced Friction and Wear: Flexible couplings typically have a simple design with fewer moving parts. This simplicity leads to reduced friction and wear compared to more complex coupling types. Lower friction means less energy dissipation, resulting in improved power transmission efficiency.
Compatibility with Various Applications: Flexible couplings come in a wide range of designs and materials to suit different applications. Whether it's high-speed machinery, heavy-duty equipment, or precision systems, there are flexible coupling options optimized for each use case. Selecting the appropriate coupling for the specific application ensures efficient power transmission.
In summary, flexible couplings enhance power transmission efficiency by compensating for misalignment, damping vibrations, absorbing shock loads, providing torsional stiffness, reducing friction and wear, and offering compatibility with diverse applications. The combination of these features contributes to improved overall system efficiency and helps optimize the performance of mechanical systems.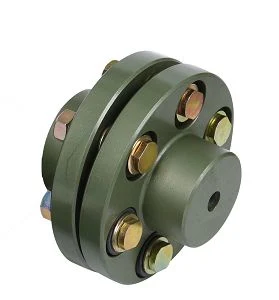 Can flexible couplings accommodate both radial and axial loads simultaneously?
Yes, flexible couplings are designed to accommodate both radial and axial loads simultaneously, making them versatile for various mechanical systems. The ability to handle these loads is one of the key advantages of using flexible couplings in power transmission applications. Here's how they manage both types of loads:
Radial Loads: Radial loads act perpendicular to the shaft's axis and can arise from forces that are not in line with the shaft, such as belt tension or bearing loads. Flexible couplings can handle radial loads due to their flexibility and ability to bend or deform slightly, redistributing the radial forces and minimizing the impact on the connected equipment.
Axial Loads: Axial loads act along the shaft's axis and are common in applications with thrust forces or axial movements. Flexible couplings can accommodate axial loads through their axial flexibility, allowing slight axial displacement without transmitting excessive forces to the connected components.
Angular Misalignment: Besides radial and axial loads, flexible couplings can also handle angular misalignment between the shafts. Angular misalignment occurs when the shafts are not perfectly aligned, and flexible couplings can compensate for this misalignment, reducing wear and stress on the connected machinery.
By accommodating both radial and axial loads, flexible couplings help prevent premature wear, reduce the risk of equipment damage, and contribute to smoother and more efficient power transmission. When selecting a flexible coupling for an application, it is essential to consider the expected radial and axial loads, as well as the required level of misalignment compensation to ensure optimal performance and longevity of the coupling and the connected equipment.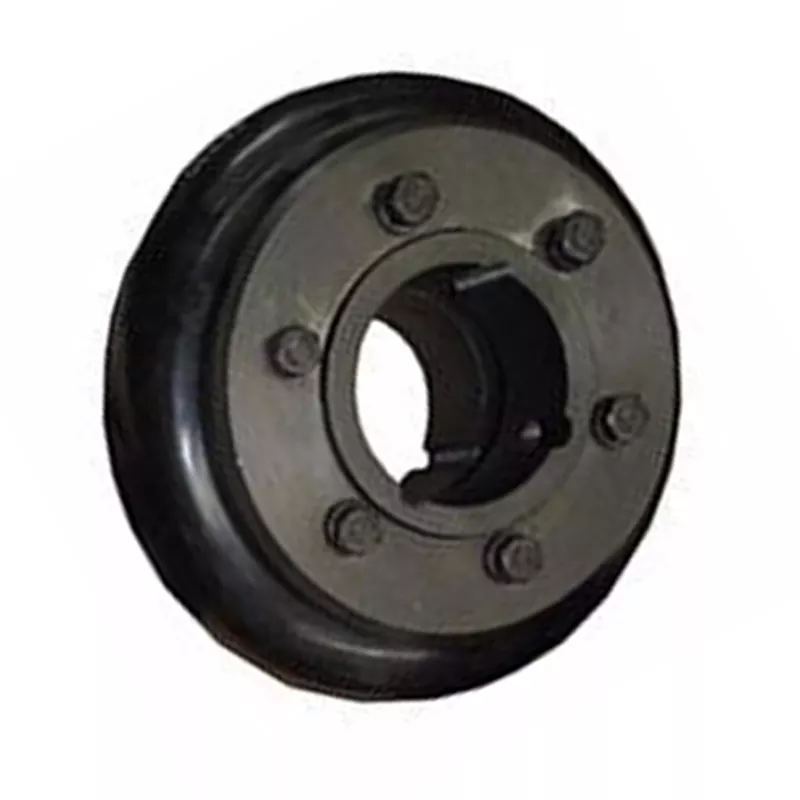 Can flexible couplings be used in both horizontal and vertical shaft arrangements?
Yes, flexible couplings can be used in both horizontal and vertical shaft arrangements. The design of flexible couplings allows them to accommodate misalignment and compensate for angular, parallel, and axial displacements between the shafts, making them suitable for various shaft orientations.
Horizontal Shaft Arrangements:
In horizontal shaft arrangements, where the shafts are parallel to the ground or horizontal plane, flexible couplings are commonly used to connect two rotating shafts. These couplings help transmit torque from one shaft to another while accommodating any misalignment that may occur during operation. Horizontal shaft arrangements are common in applications such as pumps, compressors, conveyors, and industrial machinery.
Vertical Shaft Arrangements:
In vertical shaft arrangements, where the shafts are perpendicular to the ground or vertical plane, flexible couplings are also applicable. Vertical shafts often require couplings that can handle the additional weight and forces resulting from gravity. Flexible couplings designed for vertical applications can support the weight of the rotating equipment while allowing for some axial movement to accommodate thermal expansion or other displacements. Vertical shaft arrangements are commonly found in applications such as pumps, gearboxes, turbines, and some marine propulsion systems.
Considerations for Vertical Shaft Arrangements:
When using flexible couplings in vertical shaft arrangements, there are a few additional considerations to keep in mind:
Thrust Load: Vertical shafts can generate thrust loads, especially in upward or downward direction. The flexible coupling should be selected based on its capacity to handle both radial and axial loads to accommodate these forces.
Lubrication: Some vertical couplings may require additional lubrication to ensure smooth operation and reduce wear, particularly if they are exposed to high axial loads or extended vertical shafts.
Support and Bearing: Proper support and bearing arrangements for the vertical shaft are essential to prevent excessive shaft deflection and ensure the flexible coupling functions correctly.
Overall, flexible couplings are versatile and adaptable to various shaft orientations, providing efficient power transmission and misalignment compensation. Whether in horizontal or vertical arrangements, using the appropriate flexible coupling design and considering the specific application requirements will help ensure reliable and efficient operation.



editor by CX 2023-08-01