Product Description
The Advantages of Quick Lock Pipe Couplings in Tunnel and Mine Slurry Systems
In the realm of tunnel and mine slurry systems, the choice of pipe couplings plays a crucial role in ensuring efficient and reliable operations. Among the various options available, quick lock pipe couplings have emerged as the preferred choice for many industry professionals. Today, we delve into the reasons behind this widespread adoption and shed light on the key benefits they offer.
One of the primary advantages of quick lock pipe couplings is their exceptional ease of installation. These couplings are designed to be quickly and securely connected, eliminating the need for complex and time-consuming procedures. This not only saves valuable time but also reduces labor costs, making them a cost-effective solution for tunnel and mine projects.
Furthermore, quick lock pipe couplings boast remarkable versatility. They can be easily adapted to various pipe sizes and materials, ensuring compatibility with different slurry systems. This flexibility allows for seamless integration into existing infrastructure, minimizing the need for extensive modifications or replacements.
Another key point to consider is the superior sealing capability of quick lock pipe couplings. The tight and reliable connection they provide prevents leakage, which is of utmost importance in tunnel and mine slurry systems. By minimizing the risk of slurry leakage, these couplings contribute to maintaining a safe and environmentally friendly working environment.
Moreover, quick lock pipe couplings exhibit excellent resistance to corrosion and wear. The harsh conditions often encountered in tunnel and mine operations can take a toll on equipment, but these couplings are specifically designed to withstand such challenges. Their durability ensures a longer service life, reducing maintenance requirements and enhancing overall system reliability.
We could provide Pipe coupling for quick connecting pipes, pressure up to 10Mpa:
| | |
| --- | --- |
| Item | Data |
| Size | DN200mm----DN700mm |
| Steel grade | ZG230-450 |
| MOQ | 10PCS |
| Usage | For tunnel's slurry pipe connecting |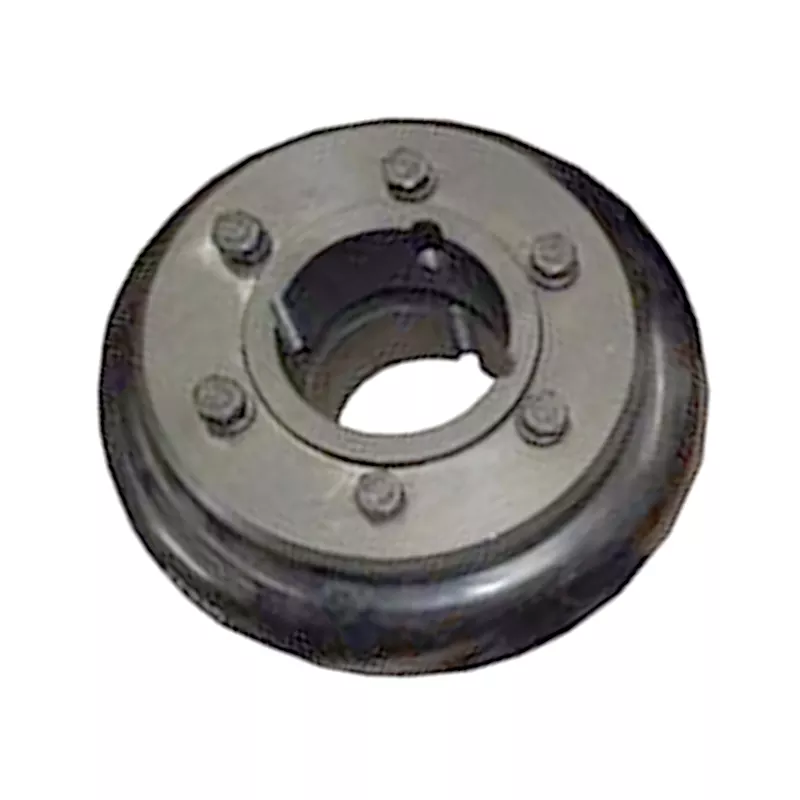 How do you install and align a flexible coupling properly to ensure optimal performance?
Proper installation and alignment of a flexible coupling are essential to ensure its optimal performance and longevity. Incorrect installation can lead to premature wear, increased vibrations, and potential equipment failure. Below are the steps to install and align a flexible coupling properly:
1. Pre-Installation Inspection:
Before installation, inspect the flexible coupling and its components for any visible damage or defects. Check that the coupling's size and specifications match the application requirements. Ensure that the shafts and equipment connected to the coupling are clean and free from debris.
2. Shaft Preparation:
Prepare the shafts by removing any oil, grease, or contaminants from the surfaces that will come into contact with the coupling. Ensure that the shaft ends are smooth and free from burrs that could affect the fit of the coupling.
3. Coupling Hub Installation:
Slide the coupling hubs onto the shafts, ensuring they are positioned securely and evenly on each shaft. Use a lubricant recommended by the manufacturer to facilitate the installation and ensure a proper fit.
4. Alignment:
Proper alignment is critical for the performance and longevity of the flexible coupling. Align the shafts by checking both angular and parallel misalignment. Utilize precision alignment tools, such as dial indicators or laser alignment systems, to achieve accurate alignment. Follow the manufacturer's alignment specifications and tolerance limits.
5. Tightening Fasteners:
Once the shafts are properly aligned, tighten the coupling's fasteners to the manufacturer's recommended torque values. Gradually tighten the fasteners in a cross pattern to ensure even distribution of the load on the coupling hubs. Avoid over-tightening, as it may cause distortion or damage to the coupling.
6. Run-Out Check:
After installation, perform a run-out check to verify that the coupling's rotating components are balanced and aligned. Excessive run-out can lead to vibrations and reduce the coupling's performance. If significant run-out is detected, recheck the alignment and address any issues that may be causing it.
7. Lubrication:
Ensure that the flexible coupling is adequately lubricated, following the manufacturer's recommendations. Proper lubrication reduces friction and wear, enhancing the coupling's efficiency and reliability.
8. Periodic Inspection and Maintenance:
Regularly inspect the flexible coupling for signs of wear, misalignment, or damage. Address any issues promptly to prevent further problems. Depending on the coupling type and application, scheduled maintenance may include re-greasing, re-alignment, or replacing worn components.
Summary:
Proper installation and alignment are crucial for ensuring the optimal performance and longevity of a flexible coupling. Following the manufacturer's guidelines, inspecting the components, achieving accurate alignment, and using the appropriate lubrication are key steps in the installation process. Regular inspection and maintenance help to identify and address potential issues, ensuring the coupling continues to operate smoothly and efficiently in the mechanical system.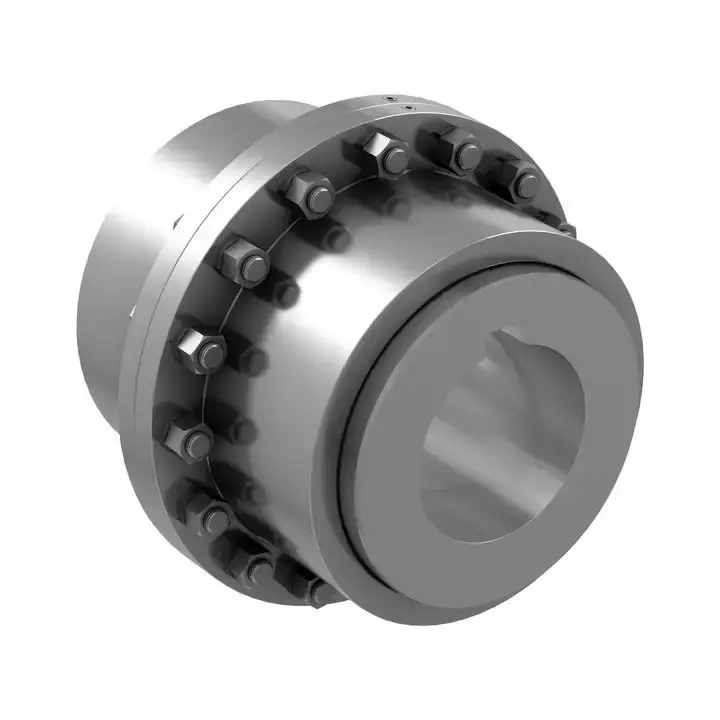 Can flexible couplings be used in marine and automotive applications?
Yes, flexible couplings are commonly used in both marine and automotive applications. They offer various advantages that make them suitable for these industries:
Misalignment Compensation: In marine and automotive systems, there can be misalignments due to factors such as hull flexing in marine vessels or engine movements in vehicles. Flexible couplings can accommodate these misalignments, ensuring efficient power transmission between the engine and the propeller or wheels.
Vibration Damping: Both marine and automotive environments experience vibrations from engines, propellers, or road conditions. Flexible couplings help dampen these vibrations, reducing wear on components and enhancing the comfort of passengers or crew members.
Shock Load Absorption: Marine vessels and vehicles can encounter shock loads during operation, especially in rough sea conditions or uneven terrains. Flexible couplings can absorb and dissipate the impact of these shock loads, protecting the drivetrain and transmission components.
Compact Design: Space is often limited in marine vessels and automotive systems. Flexible couplings come in various compact designs, making them suitable for applications with restricted installation space.
Corrosion Resistance: Marine environments expose components to corrosive seawater, while automotive systems may encounter exposure to road salt and other corrosive substances. Flexible couplings made from corrosion-resistant materials, such as stainless steel or non-metallic compounds, are ideal for these applications.
Easy Maintenance: Flexible couplings with self-lubricating features or low maintenance requirements are well-suited for marine and automotive applications, where regular maintenance can be challenging.
High Torque Capacity: Automotive systems, especially in heavy-duty vehicles, require couplings that can handle high torque levels. Flexible couplings designed for automotive use offer high torque capacity and reliability.
Overall, the adaptability, vibration damping, and misalignment compensation provided by flexible couplings make them suitable for various marine and automotive applications. Whether used in boats, yachts, ships, cars, trucks, or other vehicles, flexible couplings contribute to smooth and reliable power transmission, leading to improved performance and reduced maintenance requirements.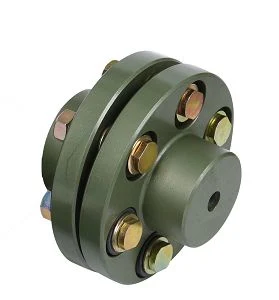 How do flexible couplings compare to other types of couplings in terms of performance?
Flexible couplings offer distinct advantages and disadvantages compared to other types of couplings, making them suitable for specific applications. Here is a comparison of flexible couplings with other commonly used coupling types in terms of performance:
Rigid couplings are simple in design and provide a solid connection between two shafts, allowing for precise torque transmission. They do not offer any flexibility and are unable to compensate for misalignment. As a result, rigid couplings require accurate shaft alignment during installation, and any misalignment can lead to premature wear and increased stress on connected equipment. Rigid couplings are best suited for applications where shaft alignment is precise, and misalignment is minimal, such as in well-aligned systems with short shaft spans.
Flexible couplings, as discussed previously, excel at compensating for misalignment between shafts. They offer angular, parallel, and axial misalignment compensation, reducing stress on connected components and ensuring smooth power transmission. Flexible couplings are versatile and can handle various applications, from light-duty to heavy-duty, where misalignment, vibration damping, or shock absorption is a concern. They provide a cost-effective solution for many industrial, automotive, and machinery applications.
Oldham couplings are effective at compensating for angular misalignment while maintaining constant velocity transmission. They offer low backlash and electrical isolation between shafts, making them suitable for precision motion control and applications where electrical interference must be minimized. However, Oldham couplings have limited capacity to handle parallel or axial misalignment, and they may not be suitable for applications with high torque requirements.
Gear couplings are robust and can handle high torque levels, making them suitable for heavy-duty applications such as mining and steel mills. They offer good misalignment compensation and have a compact design. However, gear couplings are relatively more expensive and complex than some other coupling types, and they may generate more noise during operation.
Disc couplings provide excellent misalignment compensation, including angular, parallel, and axial misalignment. They have high torsional stiffness, making them ideal for applications where accurate torque transmission is critical. Disc couplings offer low inertia and are suitable for high-speed applications. However, they may be more sensitive to shaft misalignment during installation, requiring precise alignment for optimal performance.
The choice of coupling type depends on the specific requirements of the application. Flexible couplings excel in compensating for misalignment and vibration damping, making them versatile and cost-effective solutions for many applications. However, in situations where high torque, precision, or specific electrical isolation is necessary, other coupling types such as gear couplings, disc couplings, or Oldham couplings may be more suitable. Proper selection, installation, and maintenance of the coupling are essential to ensure optimal performance and reliability in any mechanical system.



editor by CX 2023-10-04