Product Description
Detailed Photos

Excavator parts Flexible coupling VOE14526761 Gasket kit For Excavator EC210B EC160B EC240B
Product Description
 
Place of Origin
ZheJiang , China
Condition
New, 1
Related Parts
Excavator Spare Parts
Packing
Standard Export Packing
MOQ
1 Piece
Applicable Industries
Machinery Repair Shops, Retail, Construction works
Supply Ability
1
Part name
Flexible Coupling Gasket Kit
Applicable machine
for CZPT excavator EC210B EC210D EC240B
Other products
WHY CHOOSE US
1.More than 10 years experience in excavator spare parts field;
2.We are experts in CZPT excavator parts and have in this industry since 2571
3.Original parts from  suppliers with ensured and high quality;
4.Large range of spare parts scope for excavators;
5.Have parts in stock and give you short lead time;
6.Reasonable and competitive price;
Company Profile
   HangZhou Junchi construction machinery Co., Ltd. is located in HangZhou logistics capital of China. We are a dealer specialized in excavator accessories, excavator parts genuine  accessories one-stop shopping center. We provide all types of Volvo/LG/PC excavator spare parts for all kinds of excavator models. 
     It is convenient for you to buy all parts for Volvo/LG/PC excavators together.
    JUNCHI is our own brand, which integrates our industry experience over the years to provide you with products with better prices and higher quality. We are committed to meeting all your needs for excavator parts and providing you with the most perfect excavator parts solution. Use the best quality and the most competitive price to obtain long-term cooperation with customers.
    We sincerely hope to cooperate with all people around the world and welcome your visit to our company, In the meanwhile, we believe that through our continuous perfecting service system and technique, you can possess the world's best products with the world's first - class service! 
About Us
Factory

Our Warehouse
Packing and shipment
Our Advantage:
1  We have many highly qualified engineers and sale managers, with wide and specific knowledge in the sale, and repair of construction machines, the sales team prides itself on its knowledge of heavy machinery coupled with exemplary after sales service .
2  We have our transfer warehouse for all the spare parts, the warehouse is about 2000 square meter, hold about USD5,000,000.00 spare parts anytime.
3  we have high-efficient logistics operation system,which ensure shipment is on time and right.
4  our product is all over the world.
5  we hope create the future together with every Volvo/LG/PC machine customers.
FAQ
1.If I only know the excavator model, but can not offer parts No., what should I do ?
 If possible, you can provide pictures of old products, nameplate or size of the parts.
2.How can I pay the order?
We can receive payment through T/T, L/C, Western Union.
3.When will get the items after I place order?
Once we receive your payment, we will deliver the goods within 24 hours; if not in stock , we will communicate with you before placing orders.
4.How can I do if there is something wrong with the items?
First of all ,we can assure the  quality of our products ,if you really found something wrong ,pls provide pictures for us and we will check.  After it is confirmed, pls return to us , we will offer the correct item.
5.What is your main products ?
We are specialized in excavator spare parts, such as engines/or parts, undercarriage parts, electronic parts, hydraulic parts , covering parts, attachments and so on.  If you need other excavator parts, we also can supply as your requirements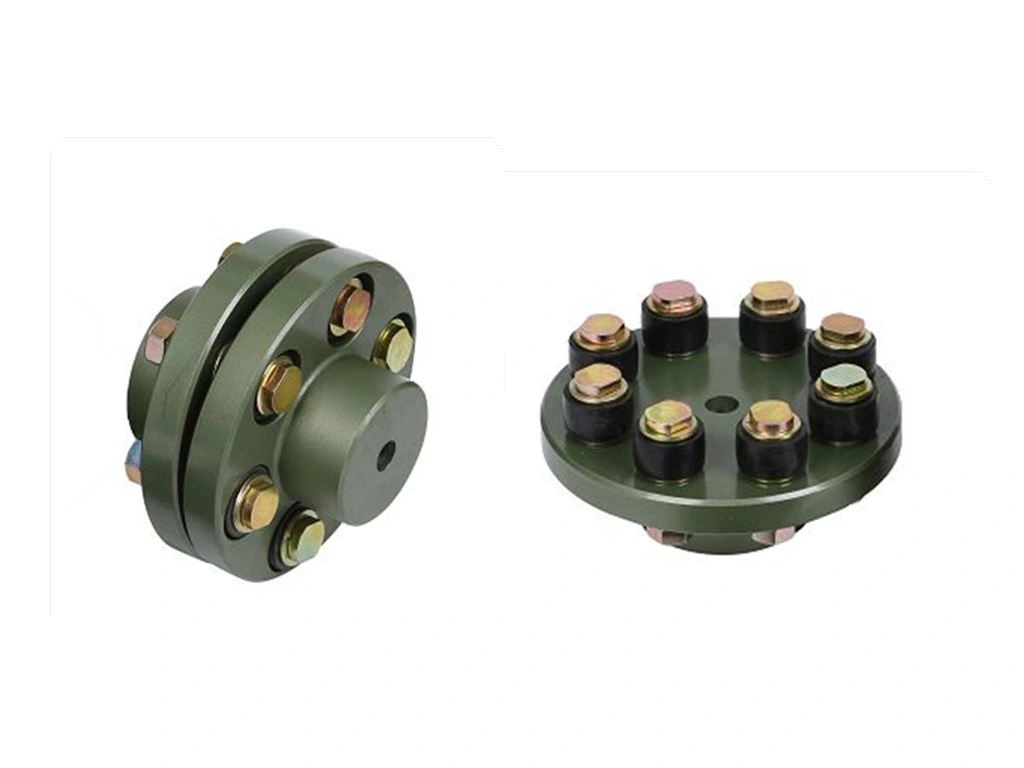 Can flexible couplings be used in precision motion control systems?
Yes, flexible couplings can be used in precision motion control systems, but careful consideration must be given to their selection and application. Precision motion control systems require high accuracy, repeatability, and minimal backlash. Flexible couplings can play a crucial role in such systems when chosen appropriately and used in the right conditions.
Selection Criteria: When selecting a flexible coupling for a precision motion control system, several key factors should be considered:
Backlash: Look for couplings with minimal or no backlash to ensure accurate motion transmission and precise positioning.
Torsional Stiffness: Choose a coupling with sufficient torsional stiffness to minimize torsional deflection and maintain accurate motion control.
Misalignment Compensation: Ensure the coupling can accommodate the required misalignment without introducing significant variations in motion accuracy.
Dynamic Performance: Evaluate the coupling's dynamic behavior under varying speeds and loads to ensure smooth and precise motion control during operation.
Material and Construction: Consider the material and construction of the coupling to ensure it can withstand the specific environmental conditions and loads of the motion control system.
Size and Space Constraints: Choose a compact and lightweight coupling that fits within the available space and does not add excessive inertia to the system.
Applications: Flexible couplings are commonly used in precision motion control systems, such as robotics, CNC machines, semiconductor manufacturing equipment, optical systems, and high-precision measurement instruments. They help transmit motion from motors to various components, such as lead screws, spindles, or precision gears, while compensating for misalignments and providing shock and vibration absorption.
Specialized Couplings: For ultra-high precision applications, specialized couplings, such as zero-backlash or torsionally rigid couplings, may be preferred. These couplings are designed to provide precise motion transmission without any play or torsional deflection, making them suitable for demanding motion control tasks.
Installation and Alignment: Proper installation and alignment are critical to achieving optimal performance in precision motion control systems. Precise alignment of the coupling and connected components helps maintain accurate motion transmission and minimizes eccentricities that could impact the system's precision.
Summary: Flexible couplings can indeed be used in precision motion control systems when chosen and applied correctly. By considering factors like backlash, torsional stiffness, misalignment compensation, and dynamic performance, users can select the right coupling to ensure high accuracy, repeatability, and reliable motion control in their specific application.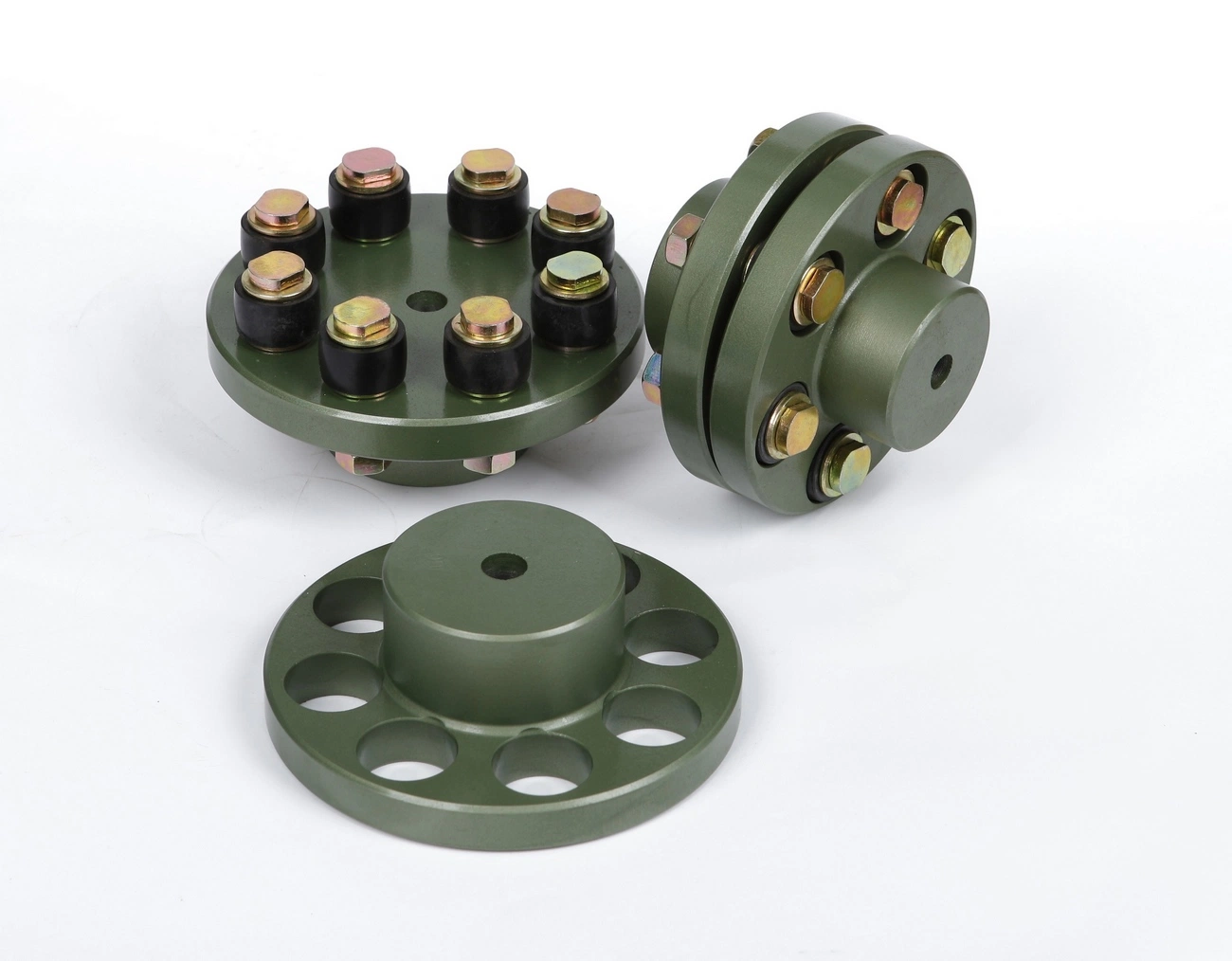 What are the differences between flexible couplings and rigid couplings in terms of performance?
Flexible couplings and rigid couplings are two distinct types of couplings used in mechanical systems, and they differ significantly in terms of performance and applications.
Torsional Flexibility: The primary difference between flexible and rigid couplings lies in their ability to handle misalignments and torsional flexibility. Flexible couplings are designed with elements, such as elastomeric inserts or metal bellows, that can deform or twist to accommodate shaft misalignments, angular offsets, and axial movements. On the other hand, rigid couplings do not have any flexibility and maintain a fixed connection between the shafts, which means they cannot compensate for misalignment.
Misalignment Compensation: Flexible couplings can absorb and mitigate misalignment between shafts, reducing stress and wear on connected components. In contrast, rigid couplings require precise alignment during installation, and any misalignment can lead to increased loads on the shafts and bearings, potentially leading to premature failure.
Vibration Damping: Flexible couplings, especially those with elastomeric elements, offer damping properties that can absorb and dissipate vibrations. This damping capability reduces the transmission of vibrations and shocks through the drivetrain, improving the overall system performance and protecting connected equipment. Rigid couplings, being solid and without damping elements, do not provide this vibration damping effect.
Backlash: Flexible couplings can have some degree of backlash due to their flexibility, particularly in certain designs. Backlash is the play or free movement between connected shafts. In contrast, rigid couplings have minimal or no backlash, providing a more precise and immediate response to changes in rotational direction.
Torque Transmission: Rigid couplings are more efficient in transmitting torque since they do not have any flexible elements that can absorb some torque. Flexible couplings, while capable of transmitting substantial torque, may experience some power loss due to the deformation of their flexible components.
Applications: Flexible couplings are widely used in applications that require misalignment compensation, damping, and shock absorption, such as pumps, motors, and industrial machinery. On the other hand, rigid couplings are used in situations where precise alignment is critical, such as connecting shafts of well-aligned components or shafts that require synchronous operation, like in some encoder applications.
In summary, flexible couplings excel in applications where misalignment compensation, vibration damping, and shock absorption are required. They are more forgiving in terms of alignment errors and can accommodate dynamic loads. Rigid couplings, on the other hand, are used in situations where precise alignment and zero backlash are essential, ensuring direct and immediate power transmission between shafts.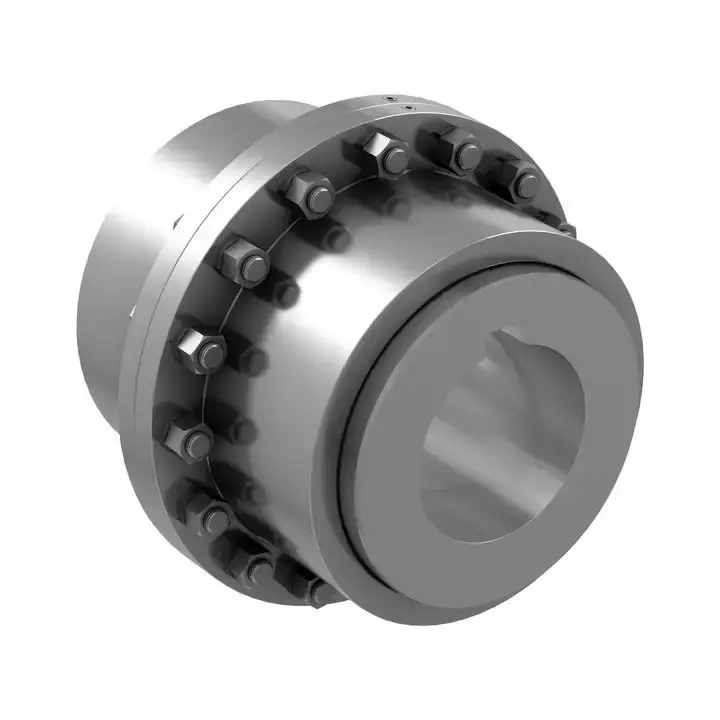 What materials are commonly used in manufacturing flexible couplings?
Flexible couplings are manufactured using a variety of materials, each offering different properties and characteristics suited for specific applications. The choice of material depends on factors such as the application's requirements, environmental conditions, torque capacity, and desired flexibility. Here are some of the commonly used materials in manufacturing flexible couplings:
Steel: Steel is a widely used material in flexible couplings due to its strength, durability, and excellent torque transmission capabilities. Steel couplings are suitable for heavy-duty industrial applications with high torque requirements and harsh operating conditions.
Stainless Steel: Stainless steel is often used to manufacture flexible couplings in environments with high corrosion potential. Stainless steel couplings offer excellent resistance to rust and other corrosive elements, making them ideal for marine, food processing, and chemical industry applications.
Aluminum: Aluminum couplings are lightweight, have low inertia, and provide excellent balance. They are commonly used in applications where reducing weight is critical, such as aerospace and robotics.
Brass: Brass couplings are known for their electrical conductivity and are used in applications where electrical grounding or electrical isolation is required, such as in certain industrial machinery or electronics equipment.
Cast Iron: Cast iron couplings offer good strength and durability and are often used in industrial applications where resistance to shock loads and vibrations is necessary.
Plastic/Polymer: Some flexible couplings use high-performance polymers or plastics, such as polyurethane or nylon. These materials provide good flexibility, low friction, and resistance to chemicals. Plastic couplings are suitable for applications where corrosion resistance and lightweight are essential.
Elastomers: Elastomers are used as the flexible elements in many flexible couplings. Materials like natural rubber, neoprene, or urethane are commonly used as elastomer spider elements, providing flexibility and vibration damping properties.
The selection of the coupling material depends on the specific needs of the application. For instance, high-performance and heavy-duty applications may require steel or stainless steel couplings for their robustness, while applications where weight reduction is crucial may benefit from aluminum or polymer couplings. Additionally, the choice of material is influenced by factors such as temperature range, chemical exposure, and electrical requirements in the application's operating environment.
Manufacturers typically provide material specifications for their couplings, helping users make informed decisions based on the specific demands of their applications.



editor by CX 2023-08-10