Product Description
HDPE pipe can be used in a variety of applications, the product is cheaper than other pipes and easy to construct. Widely used in water supply system, agricultural irrigation, fire water supply system.
PE pipe fittings and pipe fittings professional manufacturers export to all over the world quality products, quality service
Product Description
Application area:
1) Pipe for hot and cold water,drinking water system
2) Pipe for heating ,floor and wall warming system, melting snow in north building
3) Pipe for solar heating system ,hot and cold device
4) Pipe for transproting oil and coling liquid
5) Pipe for air contaditioning external connecting
6) Pipe for transporting oxygen in hospital
Product Parameters
| | |
| --- | --- |
| Part | Material |
| Body(A) | Polypropylene co-polymer(PP-B) of exceptional mechanical properties even at high temperature. |
| Blocking bush(D) | Polypropylene |
| Nut(B) | Polypropylene with dye master of high stability to UV rays andsolidity to heat( S grade according to standard DIN54004) |
| Clinching ring(C) | Polyacetal resin(POM)with high mechanical resistance And hardness |
| O Ring gasket(E) | Special elastomeric rubber(EPDM) for alimentary use |
| Reinforcing ring | AISI 430 (UNI X8Cr17,W,nr 14828)Stainless steel for female threads from 1"to 4" |
Material: PE,
Sizes: 20mm to1200mm
Pressure Rating:  10MPa, 16MPa, 20MPa, 30MPa
Colors: black or other colors on request
product standard
specification
20
25
32
40
50
63
75
90
110
 
 
 
 
 
 
 
 
 
 
All pipes and fittings produce with 100% virgin material . 
inch
dn (mm)
SDR/PN         
SDR26/0.6MPa
SDR21/0.8MPa
SDR17/1.0MPa
SDR13.6/1.25MPa
SDR11/1.6MPa
Thickness
Thickness
Thickness
Thickness
Thickness
mm
mm
mm
mm
mm
1/2"
20
 
 
 
 
2.3 
3/4"
25
 
 
 
 
2.3 
1"
32
 
 
2.3
2.4 
3.0 
1 1/4"
40
 
2.3
2.4
3.0 
3.7 
1 1/2"
50
2.3
2.4
3.0 
3.7 
4.6 
2"
63
2.5
3.0 
3.8
4.7 
5.8 
2 1/2"
75
2.9
3.6
4.5
5.6 
6.8 
3"
90
3.5
4.3
5.4
6.7 
8.2 
4"
110
4.2
5.3
6.6
8.1 
10 
4 1/2"
125
4.8
6.0 
7.4
9.2 
11.4 
5"
140
5.4
6.7 
8.3
10.3 
12.7 
6"
160
6.2
7.7
9.5
11.8 
14.6 
7"
180
6.9
8.6
10.7
13.3 
16.4 
8"
200
7.7
9.6
11.9
14.7 
18.2 
9"
225
8.6
10.8
13.4
16.6 
20.5 
10"
250
9.6
11.9
14.8
18.4 
22.7 
11"
280
10.7
13.4
16.6
20.6 
25.4 
12"
315
12.1
15.0 
18.7
23.2 
28.6 
14"
355
13.6
16.9
21.1
26.1 
32.2 
16"
400
15.3
19.1
23.7
29.4 
36.3 
18"
450
17.2
21.5
26.7
33.1 
40.9 
20"
500
19.1
23.9
29.7
36.8 
45.4 
22"
560
21.4
26.7
33.2
41.2 
50.8 
24"
630
24.1
30.0 
37.4
46.3 
57.2 
28"
710
27.2
33.9
42.1
52.2
64.6
32"
800
30.6
38.1
47.4
58.8
72.7
Installation Instructions
other products
The company produces various other PPR pipes and accessories if you need to click the home page to see more.
What fittings are used with HDPE pipe?
HDPE Pipe Fittings
Thermal Butt (Butt fusion)
Thermal bushing.
Electro Fusion.
Flange.
Extrusion.
Bolting.
Rubber gasket latching.
Company Profile
  ZheJiang Shitong Plastic Co., LTD. Registered address is located in North ShiHangZhou Village, Xihu (West Lake) Dis.cheng District, HangZhou City, registered authority is Xihu (West Lake) Dis.cheng District Market Supervision Administration, legal representative for CZPT Wentao, business scope includes plastic plate, pipe, profile manufacturing. Water supply and drainage pipe and pipe fittings production, processing, marketing; Building materials, hardware tools, mechanical and electrical products, wires, cables, electrical switches, daily necessities, electrical wholesale, retail; It is engaged in the export business of its own products and technologies and the import business of raw and auxiliary materials, instruments and meters, machinery and equipment, spare parts and technologies needed by its own enterprises, except the commodities and technologies that are restricted by the state or prohibited from being imported and exported; Municipal engineering, construction and installation engineering, housing construction engineering, landscape engineering, water conservancy engineering, pipeline engineering, fire protection engineering, indoor and outdoor decoration engineering, bridge engineering, environmental protection engineering construction.
certificate
Our Advantages
1. Create high quality, low price and low profit, small profits but quick turnover.
2. The pipe fittings of the manufacturer can be customized to meet your wishes.
3. Professional construction experience and production experience can reasonably reduce costs for your needs.
4. We own complete testing equipment to ensure quality.
FAQ
1.Are you a factory or a trading company?
We are a foreign trade team formed by the internal staff of the factory.
2.How is your manufacturing capability?
China's old-fashioned manufacturer, the domestic market has cooperated with the local government and local leading construction companies for decades.
3.What services can you provide?
Problems encountered in the construction can be solved. If there is a problem with the pipeline, we will try our best to solve it or reissue it later.
4.Can you change the size for customers?
Of course, the product will be customized according to your needs, but the payment method requires a larger deposit in advance.
5.What are the advantages of your product?
High quality medium quality according to your needs, but fully up to standard and meet your needs, the price is lower than the market price.
6.Can you provide samples?
Yes, but you need to pay for shipping.
7.What are your payment terms?
We accept TT and L/C, and we will issue an account after multiple cooperations.
8.How is the delivery time?
Depending on the quantity of goods, most requirements are generally met within 20 days.
9.Why choose us?
Decades of production experience and construction experience will help you more than the sales value.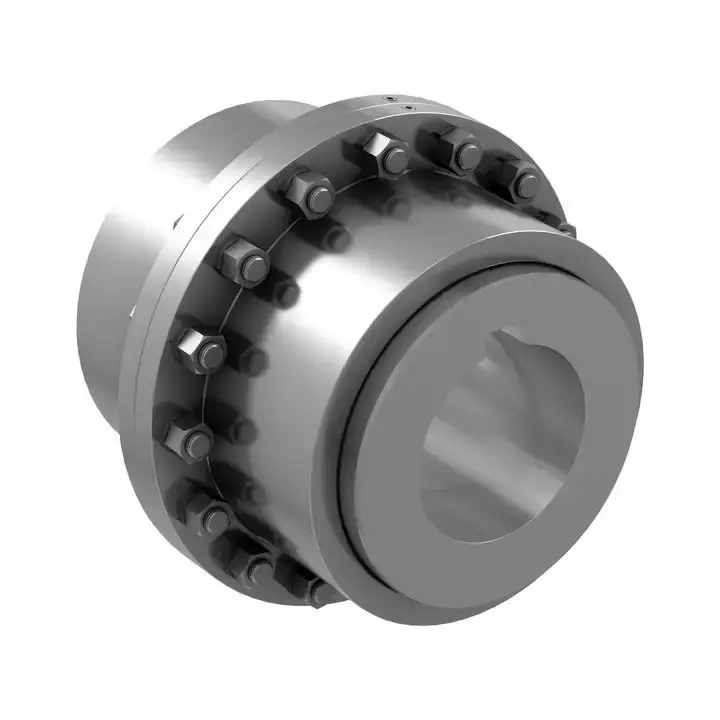 How does a flexible coupling help in power transmission efficiency?
Flexible couplings play a crucial role in improving power transmission efficiency in various mechanical systems. Here are the ways in which flexible couplings contribute to enhanced efficiency:
Misalignment Compensation: In real-world applications, it is challenging to achieve perfect alignment between shafts due to manufacturing tolerances, thermal expansion, or external forces. Flexible couplings can accommodate both angular and parallel misalignments between the driving and driven shafts. By doing so, they ensure that the torque is transmitted smoothly and efficiently despite misalignment, reducing power losses due to misaligned shafts.
Vibration Damping: Vibrations in mechanical systems can lead to energy losses and premature wear of components. Flexible couplings with vibration-damping properties can absorb and dampen vibrations generated during operation. By reducing the transmission of vibrations, these couplings help to maintain power transmission efficiency and extend the lifespan of connected equipment.
Shock Load Absorption: During start-up or sudden changes in operating conditions, equipment may experience shock loads. Flexible couplings are designed to absorb and cushion these shock loads, preventing sudden impacts on the system. By minimizing the shock load's effect, flexible couplings contribute to smoother power transmission and reduced stress on components.
Torsional Stiffness: While flexible couplings allow for misalignment compensation, they still exhibit a certain degree of torsional stiffness. This stiffness ensures that the majority of the torque is efficiently transmitted from the driving to the driven shaft, minimizing power losses due to deformation or bending of the coupling.
Reduced Friction and Wear: Flexible couplings typically have a simple design with fewer moving parts. This simplicity leads to reduced friction and wear compared to more complex coupling types. Lower friction means less energy dissipation, resulting in improved power transmission efficiency.
Compatibility with Various Applications: Flexible couplings come in a wide range of designs and materials to suit different applications. Whether it's high-speed machinery, heavy-duty equipment, or precision systems, there are flexible coupling options optimized for each use case. Selecting the appropriate coupling for the specific application ensures efficient power transmission.
In summary, flexible couplings enhance power transmission efficiency by compensating for misalignment, damping vibrations, absorbing shock loads, providing torsional stiffness, reducing friction and wear, and offering compatibility with diverse applications. The combination of these features contributes to improved overall system efficiency and helps optimize the performance of mechanical systems.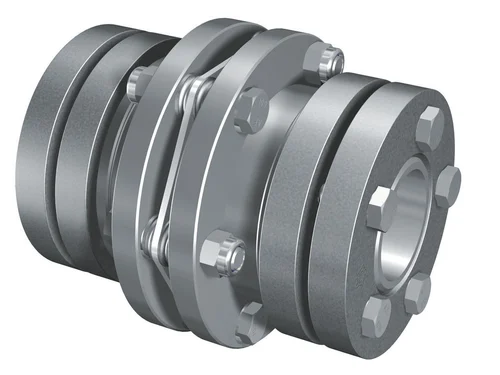 What are the common signs of wear and failure in flexible couplings?
Flexible couplings can experience wear and failure over time, which may lead to operational issues and potential equipment damage. Some common signs of wear and failure in flexible couplings include:
Excessive Vibrations: An increase in vibrations during operation can indicate wear or misalignment in the flexible coupling. Excessive vibrations can also lead to additional wear on connected equipment.
Strange Noises: Unusual noises, such as squealing, rattling, or clunking sounds, may indicate misalignment, fatigue, or damaged elements in the flexible coupling.
Increased Heat: If a flexible coupling is operating at a higher temperature than usual, it could indicate increased friction due to wear or improper lubrication.
Visible Damage: Physical inspection may reveal visible signs of wear, such as cracks, tears, or distortion in the flexible coupling's components.
Reduced Performance: A decrease in the performance of the connected machinery, such as lower speed or torque transmission, may be a sign of coupling wear.
Looseness or Play: Excessive play or looseness in the coupling may indicate worn or damaged components, which can lead to misalignment and decreased efficiency.
Leakage: In the case of fluid-filled couplings, leakage of the fluid can indicate seal damage or wear in the coupling.
Cracks or Corrosion: Cracks or signs of corrosion on metallic components of the coupling can indicate material fatigue or exposure to harsh environmental conditions.
Uneven Wear: Uneven wear patterns on coupling elements or unusual wear at specific points can be indicative of misalignment or excessive torque.
Increased Friction: If the flexible coupling starts to exhibit increased resistance or friction during operation, it may be a sign of wear or inadequate lubrication.
Regular maintenance and inspection are essential to identify these signs of wear and failure early on and prevent further damage to the flexible coupling and connected equipment. Timely replacement or repair of worn or damaged components can help maintain the reliability and efficiency of the system.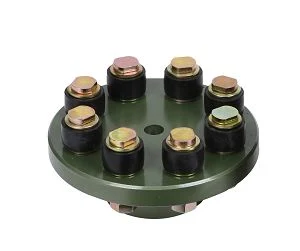 What are the maintenance requirements for flexible couplings?
Maintenance of flexible couplings is essential to ensure their reliable and efficient performance over their service life. Proper maintenance helps prevent premature wear, reduces the risk of unexpected failures, and extends the lifespan of the couplings. Here are some key maintenance requirements for flexible couplings:
Regular Inspection: Perform regular visual inspections of the flexible couplings to check for signs of wear, damage, or misalignment. Look for cracks, tears, or any other visible issues in the coupling components.
Lubrication: Some flexible couplings, especially those with moving parts or sliding surfaces, may require periodic lubrication. Follow the manufacturer's recommendations regarding the type and frequency of lubrication to ensure smooth operation.
Alignment Checks: Misalignment is a common cause of coupling failure. Regularly check the alignment of the connected shafts and adjust as necessary. Proper alignment reduces stress on the coupling and improves power transmission efficiency.
Torque Monitoring: Monitoring the torque transmitted through the coupling can help detect any abnormal or excessive loads. If the coupling is subjected to loads beyond its rated capacity, it may lead to premature failure.
Environmental Protection: If the couplings are exposed to harsh environmental conditions, take measures to protect them from dust, dirt, moisture, and corrosive substances. Consider using protective covers or seals to shield the couplings from potential contaminants.
Temperature Considerations: Ensure that the operating temperature of the flexible coupling is within its designed range. Excessive heat can accelerate wear, while extremely low temperatures may affect the flexibility of certain coupling materials.
Replace Worn or Damaged Parts: If any components of the flexible coupling show signs of wear or damage, replace them promptly with genuine replacement parts from the manufacturer.
Manufacturer's Guidelines: Follow the maintenance guidelines provided by the coupling manufacturer. They often include specific maintenance intervals and procedures tailored to the coupling's design and materials.
Training and Expertise: Ensure that maintenance personnel have the necessary training and expertise to inspect and maintain the flexible couplings properly. Improper maintenance practices can lead to further issues and compromise the coupling's performance.
By adhering to these maintenance requirements, you can maximize the service life of the flexible couplings and minimize the risk of unexpected downtime or costly repairs. Regular maintenance helps maintain the efficiency and reliability of the coupling in various industrial, automotive, and machinery applications.



editor by CX 2023-08-07