Product Description
Product Description
CAMLOCK COUPLING/QUICK COUPLING
Stainless steel quick coupling type A, B, C, D, E, F, DC, DP:
1 Size: 1/2"-4"DN15-DN100
2 Mtr: SS304/316, CF8M/1.4408, CF8/1.4308; WCB;
The fittings are designed and manufactured according to international standards such as ANSI, API, DIN, BS, GB, JIS, etc. We can offer designing and manufacture heterotypic products for customers concrete demand. The material include STAINLESS STEEL CF8/1.4308, CF8M/1.4408.
Design & Manufacture Std.: API608, ASME B16.34, API6D, BS5351
Face to Face Std.: ASMEB16.10 (JISB2002), API 6D, DIN3202, ASME B16.25
End Connection Std.: ASME B16.5, ASME B16.47, JISB2212-JISB2214, DIN2543-2550, ASME B16.34
Main products:
1.1PC, 2PC, 3PC ball valve, gate valve, globe valve, sanitary valve, check valve, strainer etc.
2. Pipe fittings: Elbow 45, elbow 90, tee, cross, union, cap, socket, coupling, plug, nipple, bushing etc.
3. Quick coupling: Type A, B, C, D, E, F, DC, DP
4. Forged fittings and flanges: Butt-weld elbow, tee, cap, 150-3000LBS flanges etc.
5. All kind of metal products, design and develop for customers special demands.
About our company:  
HangZhou HI-TECH SMART MACHINERY CO LTD was established in 2013, is a high tech company specialized in pneumatic components and microduct accessories manufacturing. After years' hard working, it has owned 2 factories now, and the products include pneumatic vibrators, air cylinders, solenoid valves, air treatment units, pneumatic fittings&mufflers, microduct connectors and other accessories. We have sold our goods to more than 60 countries, and that number is still increasing.
Our Services & Strength
1. We have more than 10 years experience on pneumatic products;
2. Excellent quality control has always been the goal of our practice;
3. You can purchase most of the pneumatic products here;
4. Sample orders and orders with a small number of products are acceptable;
5. OEM, ODM is ok for us. Not only the label and packaging, but also the personalized customization of the product itself;
6. Any requirements, just feel free to let us know.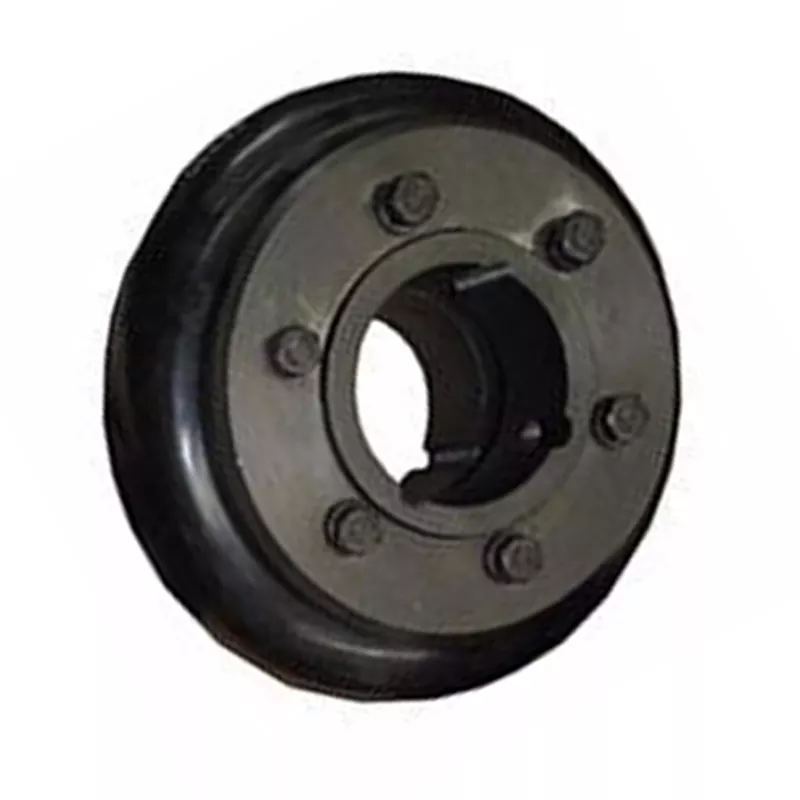 How do flexible couplings handle shaft misalignment in rotating equipment?
Flexible couplings are designed to handle shaft misalignment in rotating equipment, providing several key features that allow them to accommodate misalignment effectively. Here's how they work:
Angular Misalignment: Flexible couplings can handle angular misalignment, which occurs when the axes of the connected shafts are not perfectly aligned. The coupling's flexible elements allow for slight angular deviation, ensuring that the torque can still be transmitted smoothly between the shafts.
Parallel Misalignment: Parallel misalignment occurs when the connected shafts are not perfectly in line but run parallel to each other. Flexible couplings can compensate for this misalignment by utilizing their ability to flex or slide, allowing the shafts to remain connected while maintaining rotational integrity.
Axial Misalignment: Axial misalignment refers to the situation where the connected shafts have a slight axial displacement. Some flexible couplings have specific designs to handle axial misalignment, allowing for limited movement along the axial direction without compromising the connection between the shafts.
Double Flexing: Certain types of flexible couplings, such as the double-flexing couplings, can accommodate both angular and parallel misalignments simultaneously. These couplings use two sets of flexible elements to achieve this capability, providing a higher degree of misalignment compensation.
Overall, the flexibility of the coupling's material and design allows it to bend, flex, or slide in response to the misalignment, reducing the stress on the connected equipment and ensuring smooth power transmission. By accommodating misalignment, flexible couplings help prevent premature wear, reduce vibration, and extend the service life of the rotating equipment.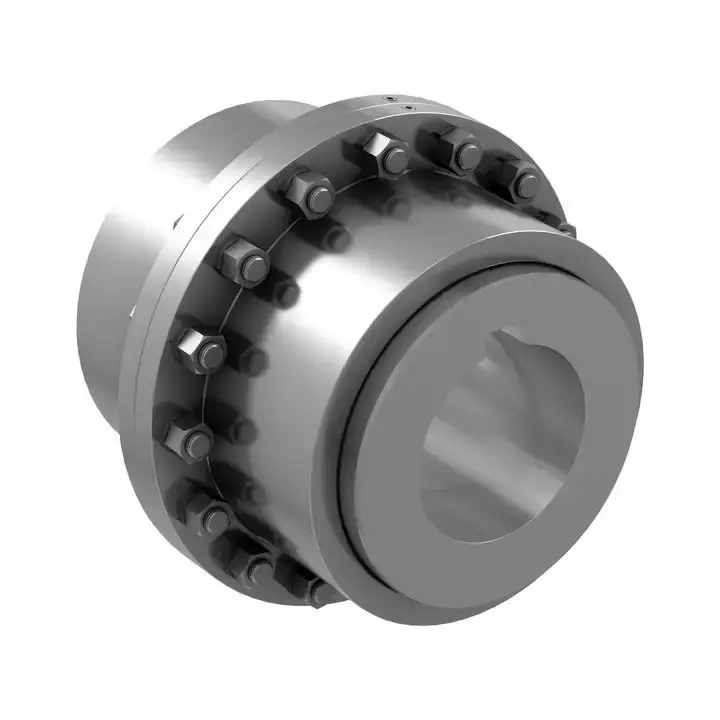 How does a flexible coupling accommodate changes in shaft alignment due to thermal expansion?
Flexible couplings are designed to accommodate changes in shaft alignment that occur due to thermal expansion in rotating machinery. When equipment operates at elevated temperatures, the materials used in the shafts and other components expand, causing shifts in the relative positions of the connected shafts. This thermal expansion can lead to misalignment, which, if not addressed, may result in additional stress on the equipment and premature wear.
Flexible couplings employ specific design features that allow them to handle thermal-induced misalignment effectively:
Flexibility: The primary feature of a flexible coupling is its ability to flex and deform to some extent. This flexibility allows the coupling to absorb small amounts of angular, parallel, and axial misalignment that may result from thermal expansion. As the shafts expand or contract, the flexible coupling compensates for the misalignment, helping to maintain proper alignment between the two shafts.
Radial Clearance: Some flexible couplings, such as elastomeric couplings, have radial clearance between the coupling's mating parts. This radial clearance provides additional room for the shafts to move laterally during thermal expansion without creating excessive forces on the coupling or connected equipment.
Sliding Elements: Certain flexible couplings feature sliding elements that can move relative to each other. This capability allows the coupling to accommodate axial displacement resulting from thermal expansion or other factors.
Flexible Element Materials: The materials used in the flexible elements of the coupling are chosen for their ability to handle the temperature range experienced in the application. Elastomeric materials, for example, can be selected to withstand high temperatures while still maintaining their flexibility.
It is essential to understand that while flexible couplings can compensate for some degree of thermal-induced misalignment, there are limits to their capabilities. If the thermal expansion exceeds the coupling's compensating range, additional measures, such as incorporating expansion joints or using specialized couplings designed for greater misalignment compensation, may be necessary.
When selecting a flexible coupling for an application with potential thermal expansion, it is crucial to consider the expected operating temperature range and the level of misalignment that may occur due to thermal effects. Working with coupling manufacturers and consulting coupling catalogs can help in choosing the most suitable coupling type and size for the specific thermal conditions of the machinery.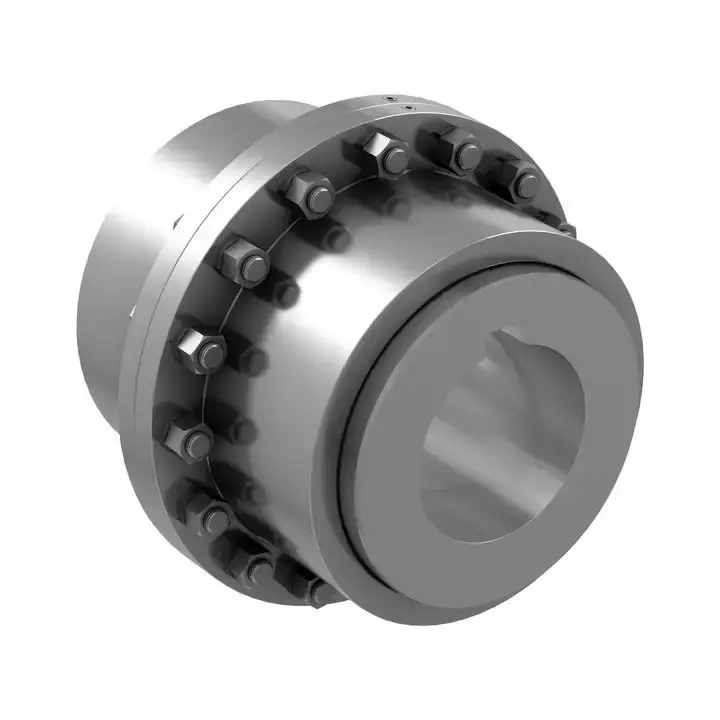 What materials are commonly used in manufacturing flexible couplings?
Flexible couplings are manufactured using a variety of materials, each offering different properties and characteristics suited for specific applications. The choice of material depends on factors such as the application's requirements, environmental conditions, torque capacity, and desired flexibility. Here are some of the commonly used materials in manufacturing flexible couplings:
Steel: Steel is a widely used material in flexible couplings due to its strength, durability, and excellent torque transmission capabilities. Steel couplings are suitable for heavy-duty industrial applications with high torque requirements and harsh operating conditions.
Stainless Steel: Stainless steel is often used to manufacture flexible couplings in environments with high corrosion potential. Stainless steel couplings offer excellent resistance to rust and other corrosive elements, making them ideal for marine, food processing, and chemical industry applications.
Aluminum: Aluminum couplings are lightweight, have low inertia, and provide excellent balance. They are commonly used in applications where reducing weight is critical, such as aerospace and robotics.
Brass: Brass couplings are known for their electrical conductivity and are used in applications where electrical grounding or electrical isolation is required, such as in certain industrial machinery or electronics equipment.
Cast Iron: Cast iron couplings offer good strength and durability and are often used in industrial applications where resistance to shock loads and vibrations is necessary.
Plastic/Polymer: Some flexible couplings use high-performance polymers or plastics, such as polyurethane or nylon. These materials provide good flexibility, low friction, and resistance to chemicals. Plastic couplings are suitable for applications where corrosion resistance and lightweight are essential.
Elastomers: Elastomers are used as the flexible elements in many flexible couplings. Materials like natural rubber, neoprene, or urethane are commonly used as elastomer spider elements, providing flexibility and vibration damping properties.
The selection of the coupling material depends on the specific needs of the application. For instance, high-performance and heavy-duty applications may require steel or stainless steel couplings for their robustness, while applications where weight reduction is crucial may benefit from aluminum or polymer couplings. Additionally, the choice of material is influenced by factors such as temperature range, chemical exposure, and electrical requirements in the application's operating environment.
Manufacturers typically provide material specifications for their couplings, helping users make informed decisions based on the specific demands of their applications.



editor by CX 2023-08-09