Product Description
High Quality NM HRC FCL L Type Flexible Jaw Coupling
1. Material: Carbon steel, Alloy steel, Aluminum, Rubber and Cast Iron etc.
2. Finishing: Painted, blacken, zinc plated and so on.
3. OEM and ODM are available
4. Quick and easy mounting and disassembly.
5. High quality with competitive price
Our coupling type as below:
Chain Coupling: 3012, 4012, 4014, 4018, 5014, 5016, 5018, 6018, 6571, 6571, 8018, 8571, 8571, 1571, 12018, 12571
Tyre Coupling: A40,A50,A60,A70,A80,A90,A100,A110,A120,A140,A160,A180,A200
HRC Coupling: 70, 90, 110, 130, 150, 180, 230, 280
MH Coupling:  45, 55, 65, 80, 90, 115, 130, 145, 175, 200
NM Coupling: 50, 67, 82, 97, 112, 128, 148, 168, 194, 214, 240, 265
Jaw Coupling:  L035, L050, L070, L075, L090, L095, L099, L100, L110, L150, L190, L225
Flange Coupling: 90, 100, 112, 125, 140, 160, 180, 200, 224, 250, 280, 315, 355, 400, 450, 560, 630
Pin Coupling: 67, 83, 102, 134, 178, 204, 254, 318
Spacer Coupling: F40, F50, F60, F70, F80, F90, F100, F110, F120, F140
Jaw Coupling:  L035, L050, L070, L075, L090, L095, L099, L100, L110, L150, L190, L225
HangZhou CZPT Industry Co., Ltd. is a specialized supplier of a full range of chains, sprockets, gears, gear racks, v belt pulley, timing pulley, V-belts, couplings, machined parts and so on.
Due to our CZPT in offering best service to our clients, understanding of your needs and overriding sense of responsibility toward filling ordering requirements, we have obtained the trust of buyers worldwide. Having accumulated precious experience in cooperating with foreign customers, our products are selling well in the American, European, South American and Asian markets. Our products are manufactured by modern computerized machinery and equipment. Meanwhile, our products are manufactured according to high quality standards, and complying with the international advanced standard criteria.
With many years' experience in this line, we will be trusted by our advantages in competitive price, one-time delivery, prompt response, on-hand engineering support and good after-sales services.
Additionally, all our production procedures are in compliance with ISO9001 standards. We also can design and make non-standard products to meet customers' special requirements. Quality and credit are the bases that make a corporation alive. We will provide best services and high quality products with all sincerity. If you need any information or samples, please contact us and you will have our soon reply.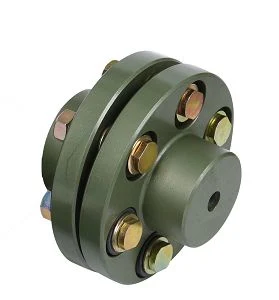 What are the key features to look for when purchasing a flexible coupling?
When purchasing a flexible coupling, several key features should be considered to ensure it meets the specific requirements of the application and provides reliable performance. The following are the key features to look for:
1. Type of Coupling: There are different types of flexible couplings available, such as jaw couplings, beam couplings, bellows couplings, disc couplings, and more. Each type has its advantages and limitations, so choosing the right type depends on factors like misalignment compensation needed, torque capacity, and application requirements.
2. Material: The material of the coupling is crucial for its durability and performance. Common materials include stainless steel, aluminum, steel, and various elastomers. Select a material that can withstand the environmental conditions, loads, and temperature ranges of the application.
3. Size and Dimensions: Ensure that the coupling's size and dimensions match the shaft sizes and available space in the system. Oversized or undersized couplings may lead to inefficiencies, misalignment, and reduced performance.
4. Torque Rating: Consider the maximum torque the coupling can handle to ensure it can transmit the required power without failure or damage.
5. Speed Rating: Check the coupling's maximum rotational speed capability to ensure it can handle the desired operating speed without issues.
6. Misalignment Compensation: Different couplings offer varying degrees of misalignment compensation, such as angular, parallel, and axial misalignment. Choose a coupling that can accommodate the expected misalignments in the system.
7. Backlash: For precision applications, consider couplings with minimal or zero-backlash to prevent motion inaccuracies and ensure precise positioning.
8. Operating Environment: Assess the environmental conditions, including temperature, humidity, dust, and chemical exposure, and select a coupling with suitable resistance to these factors.
9. Maintenance: Decide whether maintenance-free couplings or those requiring periodic lubrication align better with the application's requirements and maintenance schedule.
10. Electrical Isolation: If required, choose couplings with electrical isolation features to prevent current flow between connected shafts.
11. Dynamic Behavior: Evaluate the coupling's dynamic performance, including resonance and damping characteristics, to ensure smooth operation under various loads and speeds.
12. Application Compatibility: Verify that the selected coupling is suitable for the specific application, such as pumps, compressors, robotics, automation, or other industrial processes.
Summary: When purchasing a flexible coupling, consider factors such as the type of coupling, material, size, torque rating, speed rating, misalignment compensation, backlash, operating environment, maintenance, electrical isolation, dynamic behavior, and application compatibility. Careful consideration of these features will ensure that the coupling meets the demands of the application, provides reliable performance, and contributes to the overall efficiency of the mechanical system.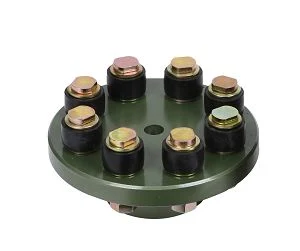 What are the differences between single and double flexible coupling designs?
Single and double flexible couplings are two common designs used for power transmission in various mechanical systems. Here are the main differences between the two:
Design: The primary difference lies in their configuration. A single flexible coupling consists of one flexible element connecting two shafts, while a double flexible coupling, also known as a two-piece flexible coupling, uses two flexible elements with an intermediate shaft in between. The double flexible coupling resembles two single couplings connected in series.
Torsional Flexibility: Single flexible couplings typically provide greater torsional flexibility than double flexible couplings. The presence of an intermediate shaft in the double coupling design adds some rigidity and reduces the overall torsional flexibility of the system.
Compensation of Misalignment: Both single and double flexible couplings can compensate for angular and parallel misalignment between shafts. However, due to its additional flexible element, the double flexible coupling may have slightly better misalignment compensation capabilities.
Length and Space: Single flexible couplings are generally shorter in length compared to double flexible couplings. The double flexible coupling's design requires additional space to accommodate the intermediate shaft, making it longer than the single coupling.
Shaft Separation: Single flexible couplings connect the two shafts directly without any intermediate components, while the double flexible coupling separates the shafts using an intermediate shaft. This shaft separation in the double design can be advantageous in certain applications.
Stiffness: The double flexible coupling tends to be slightly stiffer than the single flexible coupling due to the presence of the intermediate shaft, which may affect its ability to absorb vibrations and shock loads.
Application: Single flexible couplings are commonly used in various applications, including pumps, compressors, fans, and general power transmission systems. Double flexible couplings are often preferred in applications where a higher level of torsional stiffness is required, such as certain industrial machinery.
Both single and double flexible coupling designs have their advantages and are suitable for different types of machinery and power transmission requirements. The choice between the two depends on factors such as the specific application, the level of misalignment compensation needed, the available space, and the desired torsional flexibility for the system.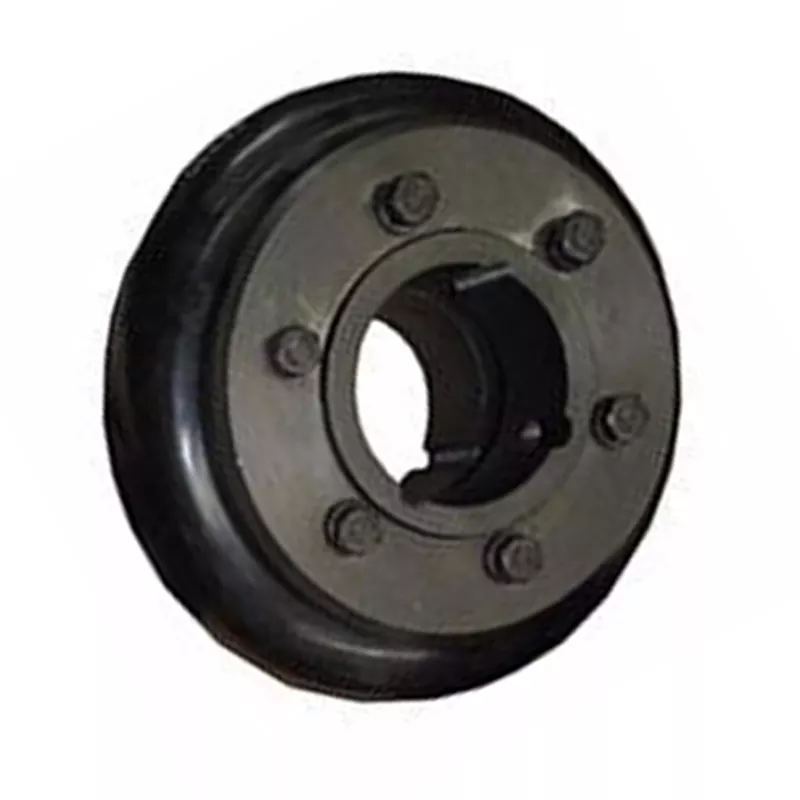 Can flexible couplings be used in both horizontal and vertical shaft arrangements?
Yes, flexible couplings can be used in both horizontal and vertical shaft arrangements. The design of flexible couplings allows them to accommodate misalignment and compensate for angular, parallel, and axial displacements between the shafts, making them suitable for various shaft orientations.
Horizontal Shaft Arrangements:
In horizontal shaft arrangements, where the shafts are parallel to the ground or horizontal plane, flexible couplings are commonly used to connect two rotating shafts. These couplings help transmit torque from one shaft to another while accommodating any misalignment that may occur during operation. Horizontal shaft arrangements are common in applications such as pumps, compressors, conveyors, and industrial machinery.
Vertical Shaft Arrangements:
In vertical shaft arrangements, where the shafts are perpendicular to the ground or vertical plane, flexible couplings are also applicable. Vertical shafts often require couplings that can handle the additional weight and forces resulting from gravity. Flexible couplings designed for vertical applications can support the weight of the rotating equipment while allowing for some axial movement to accommodate thermal expansion or other displacements. Vertical shaft arrangements are commonly found in applications such as pumps, gearboxes, turbines, and some marine propulsion systems.
Considerations for Vertical Shaft Arrangements:
When using flexible couplings in vertical shaft arrangements, there are a few additional considerations to keep in mind:
Thrust Load: Vertical shafts can generate thrust loads, especially in upward or downward direction. The flexible coupling should be selected based on its capacity to handle both radial and axial loads to accommodate these forces.
Lubrication: Some vertical couplings may require additional lubrication to ensure smooth operation and reduce wear, particularly if they are exposed to high axial loads or extended vertical shafts.
Support and Bearing: Proper support and bearing arrangements for the vertical shaft are essential to prevent excessive shaft deflection and ensure the flexible coupling functions correctly.
Overall, flexible couplings are versatile and adaptable to various shaft orientations, providing efficient power transmission and misalignment compensation. Whether in horizontal or vertical arrangements, using the appropriate flexible coupling design and considering the specific application requirements will help ensure reliable and efficient operation.



editor by CX 2023-08-07