Product Description
Product Description
Specification
| | |
| --- | --- |
| Item | Hose Adapter |
| Warranty | 1 Year |
| Customized Support | ODM/OEM |
| Brand Name | AOMITE |
| Technic | Forged |
| Material | Stainless Steel 304/316L |
| Size | 1/2 inch-4 inch,Customized |
| Application | Dairy, food, beer, beverage, pharmacy, cosmetic, etc |
Company Profile
Founded in 1998, HangZhou Aomite Light Industrial Machinery Co., Ltd. is located in Tianzhong Road, Yongzhong Street, Xihu (West Lake) Dis., HangZhou.Company registered capital of 5.08 million RMB ,well equipped with various pieces of producing and processing equipments with high precision, such as CNC lathe and CNC machining centre. Furthermore, a well-established quality testing system and administration system are as well an essential part of our company. For many years, our company is devoted to many industrial fields including wine, milk, drinks, pharmacy, household necessities and others like clean pipeline system, the production of stainless valves and different types of connectors. We have acquired rich experience by producing for CHINAMFG foreign manufacturers. We are now able to provide product service with high quality and high liability.
All Aomite products can be made with different materials such as 304, 304L, 316L, and according to different standards as SMS, DIN, 3A, IDF, ISO, MACON and RJT.
Aomite pays attention to creation. With updated designs, advanced technology and quality management, Aomite guarantees to provide customers with the best products and service. Please feel free to contact us for further information.
FAQ
1. who are we?
We are based in ZHangZhoug, China, start from 1998,sell to Domestic Market(30.00%),Mid East(20.00%),North America(15.00%),South America(12.00%),Southeast Asia(5.00%),Oceania(5.00%),Eastern Europe(5.00%),South Asia(3.00%),Africa(3.00%),Eastern Asia(2.00%). There are total about 11-50 people in our office.
2. how can we guarantee quality?
Always a pre-production sample before mass production;
Always final Inspection before shipment;
3.what can you buy from us?
sanitary valve,check valve,safety valve,pressure relief valve,pipe fitting
4. why should you buy from us not from other suppliers?
1.Best price & High quality 2.Fast delivery 3.20 years experience in manufacturing 4.Factory direct sale 5. Trustable and professional sales team
5. what services can we provide?
Accepted Delivery Terms: FOB,CFR,CIF,EXW;
Accepted Payment Currency:USD,CNY;
Accepted Payment Type: T/T,L/C,Western Union;
Language Spoken:English,Chinese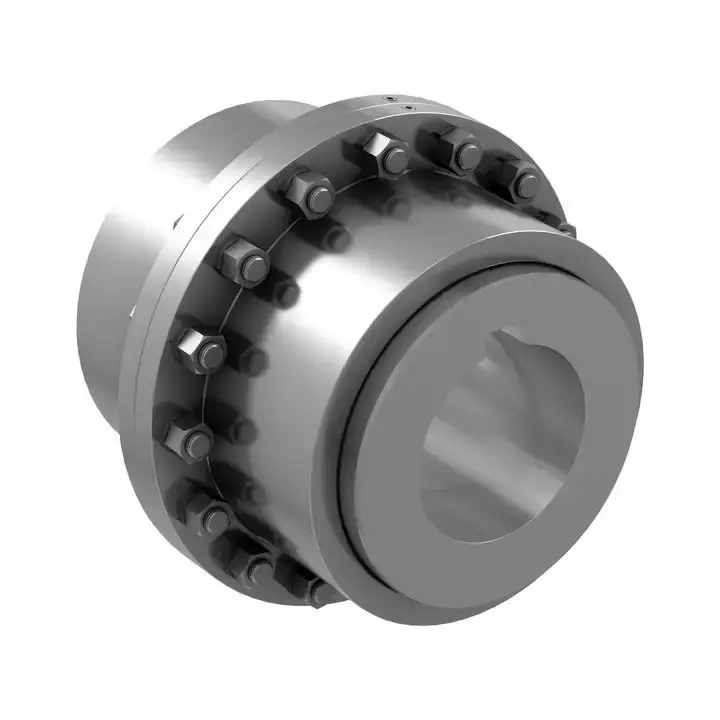 How does a flexible coupling help in power transmission efficiency?
Flexible couplings play a crucial role in improving power transmission efficiency in various mechanical systems. Here are the ways in which flexible couplings contribute to enhanced efficiency:
Misalignment Compensation: In real-world applications, it is challenging to achieve perfect alignment between shafts due to manufacturing tolerances, thermal expansion, or external forces. Flexible couplings can accommodate both angular and parallel misalignments between the driving and driven shafts. By doing so, they ensure that the torque is transmitted smoothly and efficiently despite misalignment, reducing power losses due to misaligned shafts.
Vibration Damping: Vibrations in mechanical systems can lead to energy losses and premature wear of components. Flexible couplings with vibration-damping properties can absorb and dampen vibrations generated during operation. By reducing the transmission of vibrations, these couplings help to maintain power transmission efficiency and extend the lifespan of connected equipment.
Shock Load Absorption: During start-up or sudden changes in operating conditions, equipment may experience shock loads. Flexible couplings are designed to absorb and cushion these shock loads, preventing sudden impacts on the system. By minimizing the shock load's effect, flexible couplings contribute to smoother power transmission and reduced stress on components.
Torsional Stiffness: While flexible couplings allow for misalignment compensation, they still exhibit a certain degree of torsional stiffness. This stiffness ensures that the majority of the torque is efficiently transmitted from the driving to the driven shaft, minimizing power losses due to deformation or bending of the coupling.
Reduced Friction and Wear: Flexible couplings typically have a simple design with fewer moving parts. This simplicity leads to reduced friction and wear compared to more complex coupling types. Lower friction means less energy dissipation, resulting in improved power transmission efficiency.
Compatibility with Various Applications: Flexible couplings come in a wide range of designs and materials to suit different applications. Whether it's high-speed machinery, heavy-duty equipment, or precision systems, there are flexible coupling options optimized for each use case. Selecting the appropriate coupling for the specific application ensures efficient power transmission.
In summary, flexible couplings enhance power transmission efficiency by compensating for misalignment, damping vibrations, absorbing shock loads, providing torsional stiffness, reducing friction and wear, and offering compatibility with diverse applications. The combination of these features contributes to improved overall system efficiency and helps optimize the performance of mechanical systems.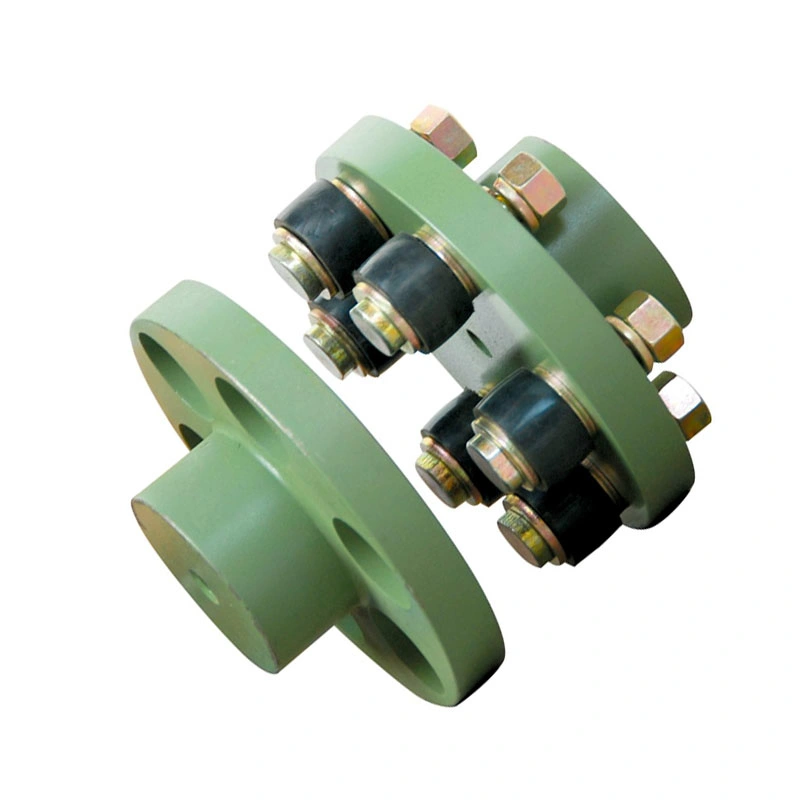 Can flexible couplings be used in the aerospace industry for critical applications?
Flexible couplings can be used in the aerospace industry for certain critical applications, but their usage is limited and carefully considered due to the stringent requirements and safety standards in the aerospace field. Here are some key points to consider:
Specific Applications: In the aerospace industry, flexible couplings are primarily used in non-flight-critical systems or non-safety-critical applications. They are commonly found in auxiliary equipment, ground support systems, and non-flight propulsion systems.
Weight and Space Constraints: Weight and space are crucial factors in aerospace applications. Flexible couplings must be lightweight and compact to minimize the impact on the overall weight and size of the aircraft or spacecraft.
High Reliability Requirements: Aerospace systems demand high reliability and fault tolerance. Flexible couplings used in critical applications must meet stringent reliability standards and undergo rigorous testing and certification to ensure their performance under extreme conditions.
Material Selection: Aerospace-grade materials are necessary to withstand the demanding environment of aerospace applications. These materials should have high strength-to-weight ratios, corrosion resistance, and excellent mechanical properties to handle the stresses and forces experienced during operation.
Certifications: Flexible couplings used in the aerospace industry must adhere to specific certifications and standards, such as those set by organizations like the Federal Aviation Administration (FAA) in the United States or the European Union Aviation Safety Agency (EASA) in Europe.
Redundancy and Safety Measures: In critical systems, redundancy and safety measures are paramount. Flexible couplings used in aerospace applications must be designed with redundancy features to ensure the system's continued functionality in the event of a failure.
Temperature and Environmental Considerations: Aerospace systems experience a wide range of temperatures and environmental conditions. Flexible couplings must be able to operate reliably in extreme temperatures, high altitudes, and other challenging environments encountered during flight or space missions.
While flexible couplings have their place in certain aerospace applications, flight-critical and safety-critical systems typically rely on rigid, precision-engineered couplings. These rigid couplings offer higher levels of torque transmission and precision but require careful alignment and installation.
Ultimately, the selection of flexible couplings for aerospace applications must undergo a thorough engineering evaluation and be approved by the relevant regulatory authorities to ensure the highest level of safety and performance in critical aerospace systems.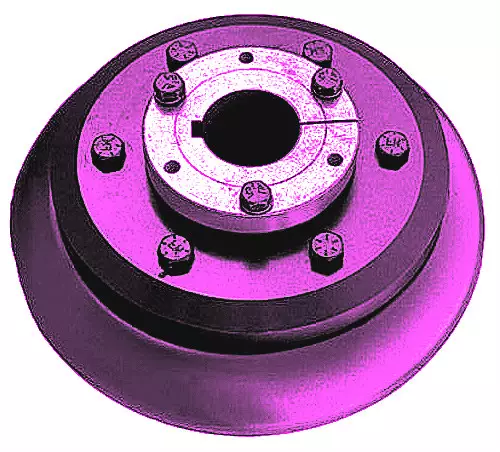 Are there any safety considerations when using flexible couplings in rotating machinery?
Yes, there are several safety considerations to keep in mind when using flexible couplings in rotating machinery. While flexible couplings offer numerous benefits in terms of misalignment compensation, vibration isolation, and shock absorption, improper use or maintenance can lead to safety hazards. Here are some important safety considerations:
Proper Installation: Ensure that the flexible coupling is installed correctly and securely following the manufacturer's guidelines. Improper installation can lead to coupling failure, unexpected disconnection, or ejection of coupling components, which may result in equipment damage or injury to personnel.
Alignment: Proper shaft alignment is essential for the reliable and safe operation of flexible couplings. Misaligned shafts can cause excessive stress on the coupling and connected components, leading to premature wear and possible failure. Regularly check and maintain proper shaft alignment to prevent safety risks.
Operating Conditions: Consider the environmental and operating conditions of the machinery when selecting a flexible coupling. Some couplings are designed for specific temperature ranges, hazardous environments, or corrosive atmospheres. Using a coupling that is not suitable for the operating conditions can compromise safety and performance.
Torque and Speed Limits: Always operate the flexible coupling within its specified torque and speed limits. Exceeding these limits can cause coupling failure, leading to unexpected downtime, equipment damage, and potential safety hazards.
Maintenance: Regularly inspect and maintain the flexible coupling to ensure its continued safe operation. Check for signs of wear, damage, or corrosion, and promptly replace any worn or damaged components with genuine parts from the manufacturer.
Emergency Stop Mechanism: In applications where safety is critical, consider implementing an emergency stop mechanism to quickly halt machinery operation in case of coupling failure or other emergencies.
Personal Protective Equipment (PPE): When working with rotating machinery or during maintenance tasks involving couplings, personnel should wear appropriate PPE, such as gloves, eye protection, and clothing that can resist entanglement hazards.
Training and Awareness: Ensure that personnel working with the machinery understand the potential hazards associated with flexible couplings and receive proper training on safe handling, installation, and maintenance procedures.
By adhering to these safety considerations, operators and maintenance personnel can mitigate potential risks and ensure the safe and reliable operation of rotating machinery with flexible couplings. Additionally, it is essential to comply with relevant safety standards and regulations specific to the industry and application to ensure a safe working environment.



editor by CX 2023-09-27