Product Description
Basic Info
| | | | |
| --- | --- | --- | --- |
|  Origin | ZheJiang | Coating | Fusion Bonded Epoxy Coating or PU Coating |
| Transport Package | Plywood Case | Connection Type | Flange End |
| Specification | DN100 (4") - DN2000 (80") | Certifications | CE, ISO14001, JIS, ISO9001 |
| Transport Package | Plywood Case | Warranty | 12 Months |
| Size | DN40-DN1600 | Customized | Customized |
| Sealing | Rubber, NBR, EPDM, Viton | Body | Cast Steel, Ductile Iron |
|  Package | Wood Pallet or as Per Customers′ Requirement | HS Code | 8481804090 |
Double Flanged Fittings Cast Iron Dismantling Joint
| | | |
| --- | --- | --- |
| materials |   |   |
| item | parts | material |
| 1 | Body | Cast Steel, Ductile Iron  |
| 2 | Seals | EPDM/NBR |
| 3 | Fasteners | Stainless Steel/Carbon Steel with Dacromet Coating/GAL Carbon Steel |
| 4 | Coating | Fusion Bonded Epoxy |
The Dismantling Joints are double flanged fittings that accommodate required longitudinal adjustment and can be locked at the required length with the tie bars supplied. Not only does this system allow for fast, easy maintenance of valves, pumps or meters, it simplifies future pipe work modifications and reduces downtime when changes need to be made.
The installation is also straightforward using just a spanner and torque wrench to tighten the high tensile steel or stainless steel tie bars. With fewer tie bars than flange holes and the tie bars acting as flange jointing bolts the process is speeded up but still offers a secure, rigid, fully end load.
Valve for Management Series
Pipe & Valve Series

Stainless steel series
Well lid series

Production Foundry
 
Company Profile
Certifications
Packaging & Shipping
FAQ
who are we?
We are based in ZheJiang , China, specializing in butterfly valve,check valve ,gate valve,,sell to foreign country.

2. What is your advantage?
)Strong R&D team,strong QC system
)Large casting material and accesorries stock for regular product for fast delivery.
     3.) Perfect service system, tracking service closely 24hours*7 days
    3.what can you buy from us?
Mining machinery,pipe&valve series,agricultural machinery hardware series,auto parts series,food machinery series and EMUseries
4. why should you buy from us not from other suppliers?
we have verious of different moulds,strong R&D teams,oem,odm,advanced inspection equipments and tools,perfect QC,QA to make sure every products will be perfect before deliver to customer
5. what services can we provide?
Accepted Delivery Terms: FOB,CFR,CIF,EXW,CIP,FCA,DDP,Express Delivery;
Accepted Payment Currency:USD;RMB
Accepted Payment Type:TT;LC at sight
Language Spoken:English,Chinese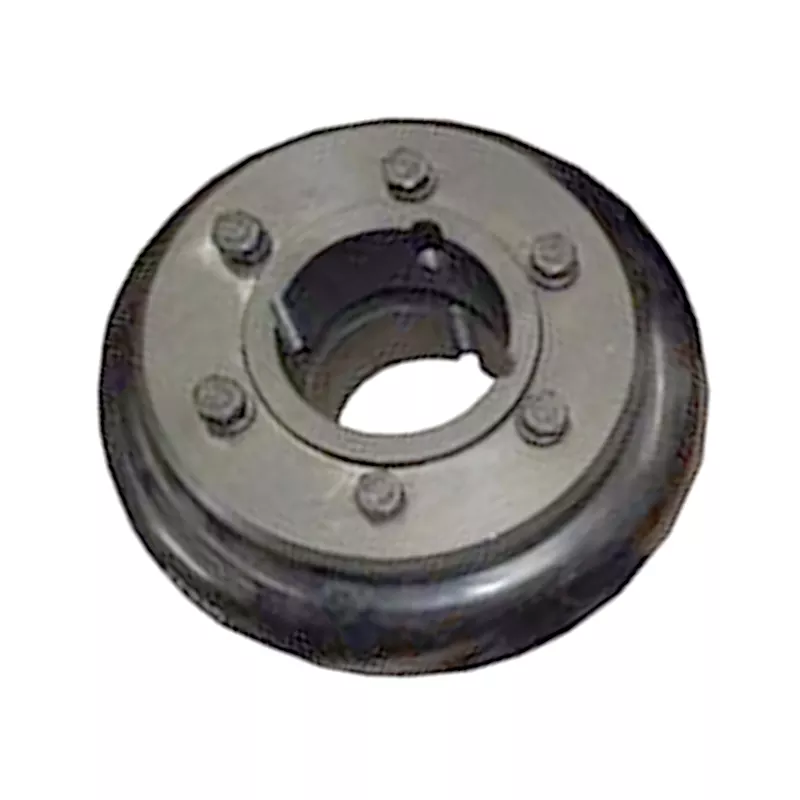 How do you install and align a flexible coupling properly to ensure optimal performance?
Proper installation and alignment of a flexible coupling are essential to ensure its optimal performance and longevity. Incorrect installation can lead to premature wear, increased vibrations, and potential equipment failure. Below are the steps to install and align a flexible coupling properly:
1. Pre-Installation Inspection:
Before installation, inspect the flexible coupling and its components for any visible damage or defects. Check that the coupling's size and specifications match the application requirements. Ensure that the shafts and equipment connected to the coupling are clean and free from debris.
2. Shaft Preparation:
Prepare the shafts by removing any oil, grease, or contaminants from the surfaces that will come into contact with the coupling. Ensure that the shaft ends are smooth and free from burrs that could affect the fit of the coupling.
3. Coupling Hub Installation:
Slide the coupling hubs onto the shafts, ensuring they are positioned securely and evenly on each shaft. Use a lubricant recommended by the manufacturer to facilitate the installation and ensure a proper fit.
4. Alignment:
Proper alignment is critical for the performance and longevity of the flexible coupling. Align the shafts by checking both angular and parallel misalignment. Utilize precision alignment tools, such as dial indicators or laser alignment systems, to achieve accurate alignment. Follow the manufacturer's alignment specifications and tolerance limits.
5. Tightening Fasteners:
Once the shafts are properly aligned, tighten the coupling's fasteners to the manufacturer's recommended torque values. Gradually tighten the fasteners in a cross pattern to ensure even distribution of the load on the coupling hubs. Avoid over-tightening, as it may cause distortion or damage to the coupling.
6. Run-Out Check:
After installation, perform a run-out check to verify that the coupling's rotating components are balanced and aligned. Excessive run-out can lead to vibrations and reduce the coupling's performance. If significant run-out is detected, recheck the alignment and address any issues that may be causing it.
7. Lubrication:
Ensure that the flexible coupling is adequately lubricated, following the manufacturer's recommendations. Proper lubrication reduces friction and wear, enhancing the coupling's efficiency and reliability.
8. Periodic Inspection and Maintenance:
Regularly inspect the flexible coupling for signs of wear, misalignment, or damage. Address any issues promptly to prevent further problems. Depending on the coupling type and application, scheduled maintenance may include re-greasing, re-alignment, or replacing worn components.
Summary:
Proper installation and alignment are crucial for ensuring the optimal performance and longevity of a flexible coupling. Following the manufacturer's guidelines, inspecting the components, achieving accurate alignment, and using the appropriate lubrication are key steps in the installation process. Regular inspection and maintenance help to identify and address potential issues, ensuring the coupling continues to operate smoothly and efficiently in the mechanical system.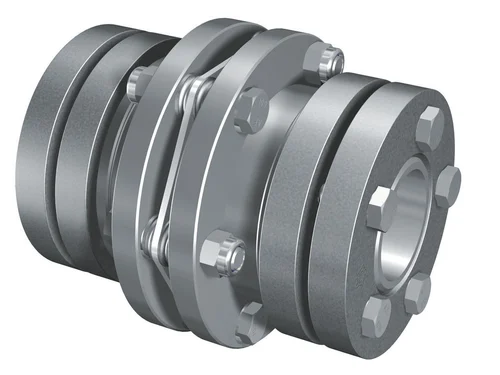 What are the common signs of wear and failure in flexible couplings?
Flexible couplings can experience wear and failure over time, which may lead to operational issues and potential equipment damage. Some common signs of wear and failure in flexible couplings include:
Excessive Vibrations: An increase in vibrations during operation can indicate wear or misalignment in the flexible coupling. Excessive vibrations can also lead to additional wear on connected equipment.
Strange Noises: Unusual noises, such as squealing, rattling, or clunking sounds, may indicate misalignment, fatigue, or damaged elements in the flexible coupling.
Increased Heat: If a flexible coupling is operating at a higher temperature than usual, it could indicate increased friction due to wear or improper lubrication.
Visible Damage: Physical inspection may reveal visible signs of wear, such as cracks, tears, or distortion in the flexible coupling's components.
Reduced Performance: A decrease in the performance of the connected machinery, such as lower speed or torque transmission, may be a sign of coupling wear.
Looseness or Play: Excessive play or looseness in the coupling may indicate worn or damaged components, which can lead to misalignment and decreased efficiency.
Leakage: In the case of fluid-filled couplings, leakage of the fluid can indicate seal damage or wear in the coupling.
Cracks or Corrosion: Cracks or signs of corrosion on metallic components of the coupling can indicate material fatigue or exposure to harsh environmental conditions.
Uneven Wear: Uneven wear patterns on coupling elements or unusual wear at specific points can be indicative of misalignment or excessive torque.
Increased Friction: If the flexible coupling starts to exhibit increased resistance or friction during operation, it may be a sign of wear or inadequate lubrication.
Regular maintenance and inspection are essential to identify these signs of wear and failure early on and prevent further damage to the flexible coupling and connected equipment. Timely replacement or repair of worn or damaged components can help maintain the reliability and efficiency of the system.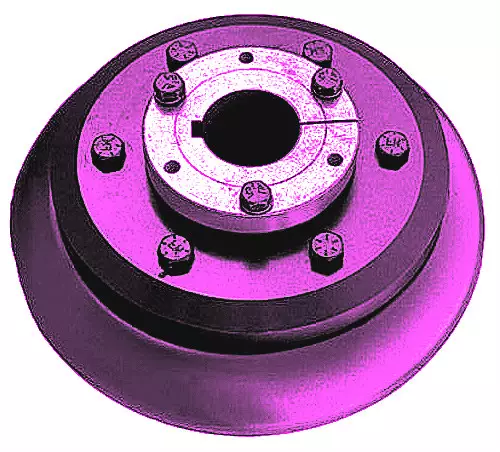 Can flexible couplings be used in corrosive or harsh environments?
Yes, flexible couplings can be designed and selected to be used in corrosive or harsh environments. The choice of materials and coatings plays a crucial role in ensuring the coupling's durability and performance under challenging conditions.
Corrosion-Resistant Materials:
In corrosive environments, it is essential to use materials that can withstand chemical attacks and oxidation. Stainless steel, specifically grades like 316 or 17-4 PH, is commonly chosen for flexible couplings in such situations. Stainless steel offers excellent corrosion resistance, making it suitable for applications where the coupling may come into contact with corrosive substances or moisture.
Special Coatings:
For certain harsh environments, coupling manufacturers may apply special coatings to enhance the coupling's corrosion resistance. Examples of coatings include zinc plating, nickel plating, or epoxy coatings. These coatings provide an additional layer of protection against corrosive agents and help extend the coupling's lifespan.
Sealed Designs:
In environments where the coupling is exposed to contaminants like dust, dirt, or moisture, sealed designs are preferred. Sealed flexible couplings prevent these substances from entering the coupling's internal components, thus reducing the risk of corrosion and wear. The sealed design also helps to maintain the coupling's performance over time in challenging conditions.
High-Temperature Applications:
For harsh environments with high temperatures, flexible couplings made from high-temperature resistant materials, such as certain heat-resistant stainless steels or superalloys, can be used. These materials retain their mechanical properties and corrosion resistance even at elevated temperatures.
Chemical Resistance:
For applications where the coupling might encounter chemicals or solvents, it is essential to select a coupling material that is chemically resistant. This prevents degradation and ensures the coupling's integrity in such environments.
Specialized Designs:
In some cases, where the environment is exceptionally harsh or unique, custom-designed flexible couplings may be necessary. Engineering a coupling to meet the specific demands of the environment ensures optimal performance and reliability.
Consultation with Manufacturers:
When considering flexible couplings for corrosive or harsh environments, it is advisable to consult with coupling manufacturers or engineering experts. They can provide valuable insights and recommend suitable materials, coatings, and designs based on the specific operating conditions.
Summary:
Flexible couplings can indeed be used in corrosive or harsh environments, provided the appropriate materials, coatings, and designs are chosen. Stainless steel, sealed designs, and special coatings are some of the solutions that enhance the coupling's corrosion resistance and performance. It is essential to consider the specific environment and application requirements when selecting a flexible coupling to ensure optimal functionality and durability in challenging conditions.



editor by CX 2023-08-16